Entering the double digits is a big thing. 10th birthday. 10th anniversary. Micetro 10.0.
Micetro 10.0 is not like any other version. This new release of our DNS, DHCP, and IP Address Management (DDI) orchestration solution is our biggest release to date. We've worked hard to bring it to you, and the day has come to raise a glass and start establishing sustainable networking best practices in your diverse and heterogeneous global networks.
Beyond the new features and fixes, it´s all wrapped up to be a completely new package. From the Men&Mice Suite, Micetro 10.0 is born to support our reforged vision.
We are unbelievably proud of this release milestone for us. We've taken our decades of experience in enterprise network management, and took our time to readjust and refocus so that our combined vision of product, company, and mission can create the most value for you.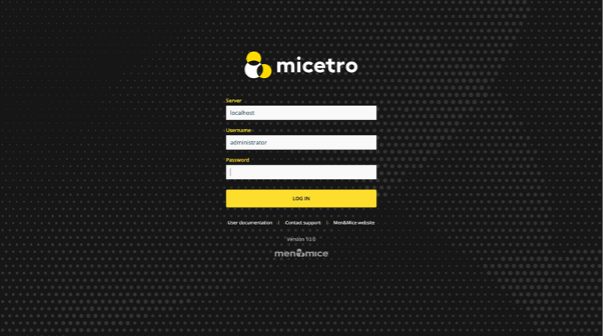 "Micetro 10.0 is a big step in our journey to become the world leader in sustainable networking. We took the time to refocus and streamline the vision for the product as well as the company." - Magnus Bjornsson,  CEO at Men&Mice
"Giving the product a new name and infusing the interface with our new brand identity is the manifestation of our commitment to a singular vision for Men&Mice. It creates consistency for the user, strengthens our mission to provide a 'single pane of glass' orchestration paradigm, and reinforces the core values the new brand is meant to communicate." - Katrin Gudjonsdottir, VP of Marketing at Men&Mice.
The future of networks starts with us   
As we continue to change the future, we learn from the past. In 2020, we set out to reshape over 30 years of lessons into a singular vision for the future of networks with Men&Mice. We defined, based on your feedback and the landscape of technology, what sustainable networks means and how we can simplify and mold it into a tangible product in the best and most reliable way possible.
We were and continue to be motivated to do more and better. We've already had a strong foundation on which we continued to build on. From the second-to-none integration with Microsoft's network ecosystem (from DNS and DHCP to Active Directory and Azure) to exemplary hybrid and multi cloud support and a world-class API for automation we always made the life for our customers easier in the present as well as the future.
Micetro 10.0 builds on that foundation and reaches for the stars.
Always forward
The switch from Men&Mice Suite to Micetro by Men&Mice is an expression of our mission to create the best modern, backend agnostic network orchestration solution. Like a maestro conducting a symphony that's more than merely its parts of players and instruments, Micetro is enabling network professionals to manage their networks, the core components of DNS, DHCP and IPAM all working in perfect harmony.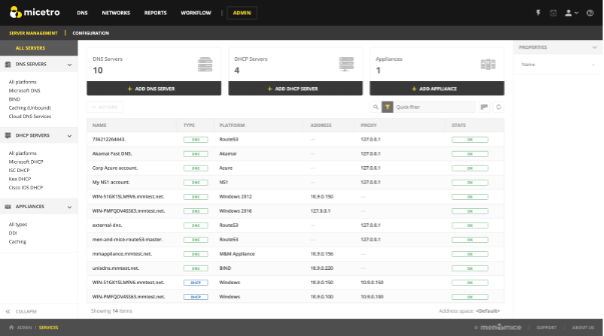 More than ever, enterprise networks are hard-pressed to perform in an ever-changing global landscape. Micetro by Men&Mice remains the same reliable, API-driven overlay that many global enterprises know and trust with their mission-critical DDI.
What's changed is the delivery of our reforged vision of sustainable networking that will make your network operations more ROI positive, efficient, reliable, and secure. It's easy to get distracted by turbulent innovations in network technology, but perhaps the most valuable asset businesses could have been is control over their infrastructure.
Control is often elusive. It can be stolen by external vendors imposing their workflows on the company or hidden behind obscured views of the network due to a lack of transparency. No matter the reason, loss of control results in rampant inefficiency and unsustainable, insecure operations.
Micetro10.0 feature highlights include:
Extended enterprise DHCP support. Micetro 10.0 supports the latest version of ISC's modern DHCP server software Kea, including its enterprise-grade high availability configuration to diversify and strengthen network resilience.
New automation paths through Terraform and Ansible Micetro 10.0 includes plugins to integrate DDI workflows into Terraform and Ansible, two modern automation platforms that deliver Infrastructure-as-Code and Network-as-Code functionality many businesses are already using.
PostgreSQL support Micetro 10.0 is delivering official support for the PostgreSQL database, as well as high availability features to maintain the network environment's fault tolerance.
FurtherUI/UX improvements Micetro 10.0 provides new infrastructure through bulk DNS changes, accessibility improvements and various interface updates
Please find full details of all the Micetro 10.0 highlights here

Try Micetro 10.0
You're welcome to read more about what's new in Micetro 10.0, or just take it for and you're welcome to take it for an unrestricted test run.  See for yourself how our refined 'single pane of glass' orchestration can supercharge your diverse enterprise network environment.