As 2020 draws to a close, we look back at some of our favorite moments. This year has stretched us in all kinds of ways but we've come out of it with more self-belief and appreciation for our clients than ever before. Bring on 2021!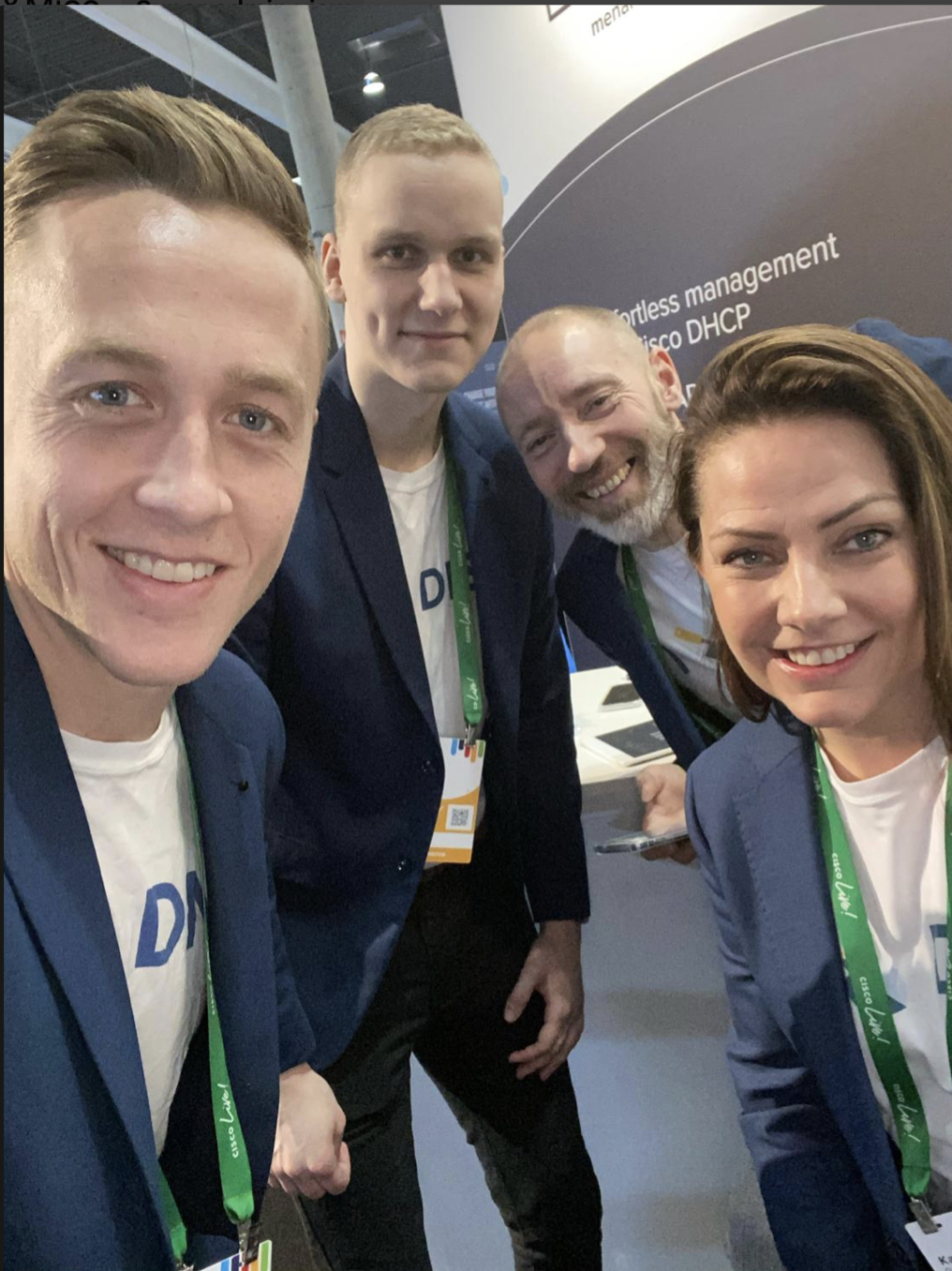 In January we took our delicious Icelandic chocolate (hands up, who likes licorice?!) and our expertise in multicloud network management to Cisco Live in Barcelona. We may be in a virtual tech business but what we do impacts millions of people worldwide. We loved meeting everyone who came by our booth!
Magnus E. Bjornsson, the CEO of Men&Mice is a seasoned public speaker and university lecturer. He was in his element when he gave a talk at UTmessan 2020, Iceland´s largest IT event, on the topic of  Network Management in a Hybrid and Multicloud world.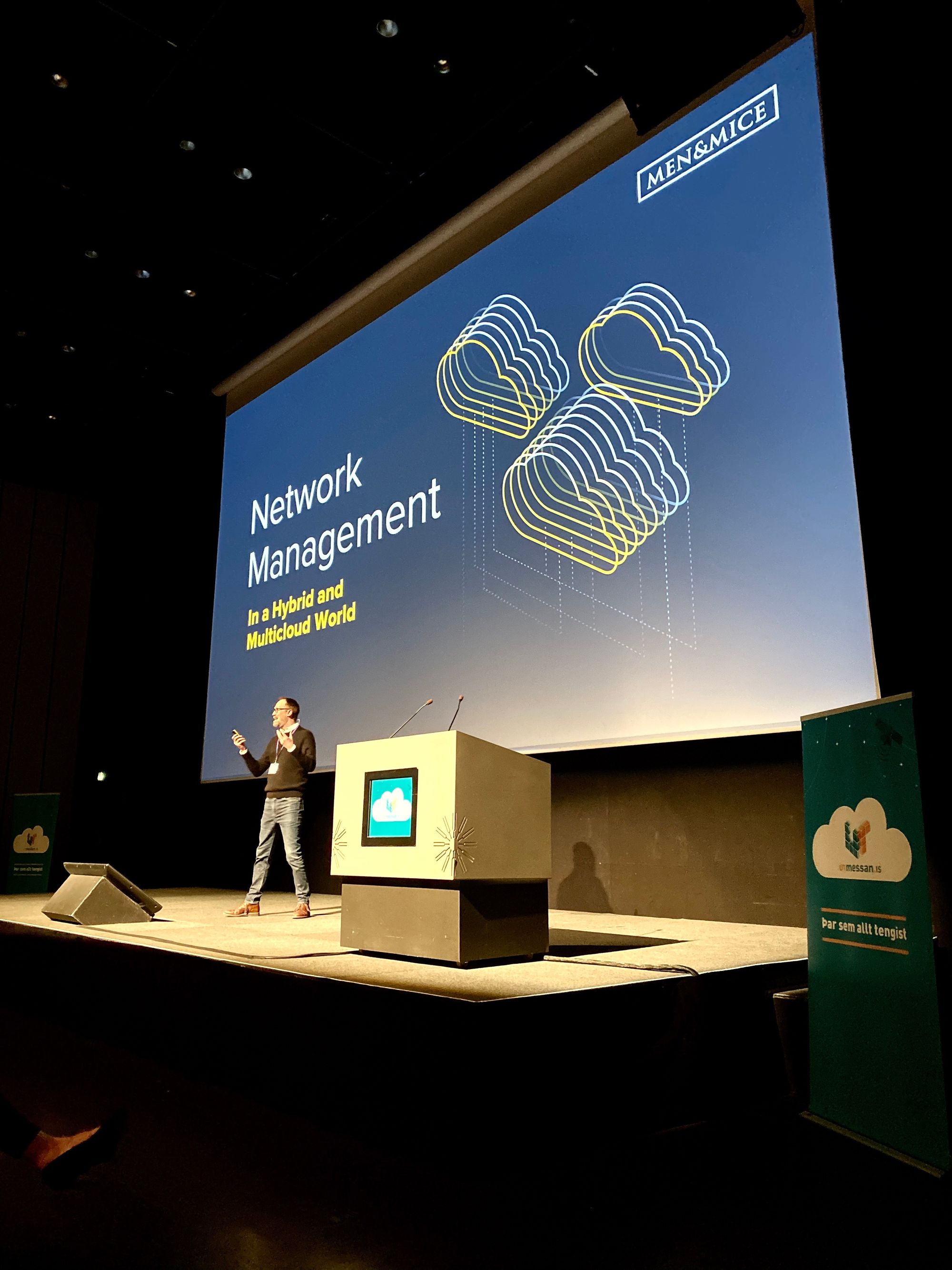 Then came Covid. In March Men&Mice staff began working from home so we had to find new ways of collaborating, while still delivering the same great results for our customers and having socially distanced fun as colleagues.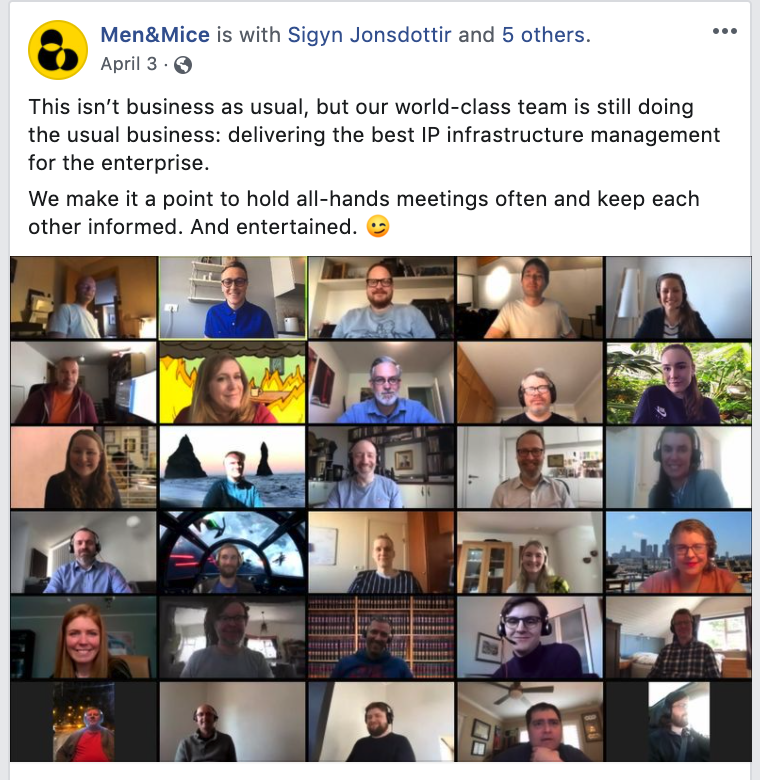 ‌                                                                                                                                                                                                                                                                                                                                                  In April, we moved our popular training courses online, and discovered a lot of enthusiasm for this. We'll continue offering virtual classes in the future but we cannot wait to start visiting businesses and organizations all over the world to deliver them in person. (We promise to bring the chocolate again).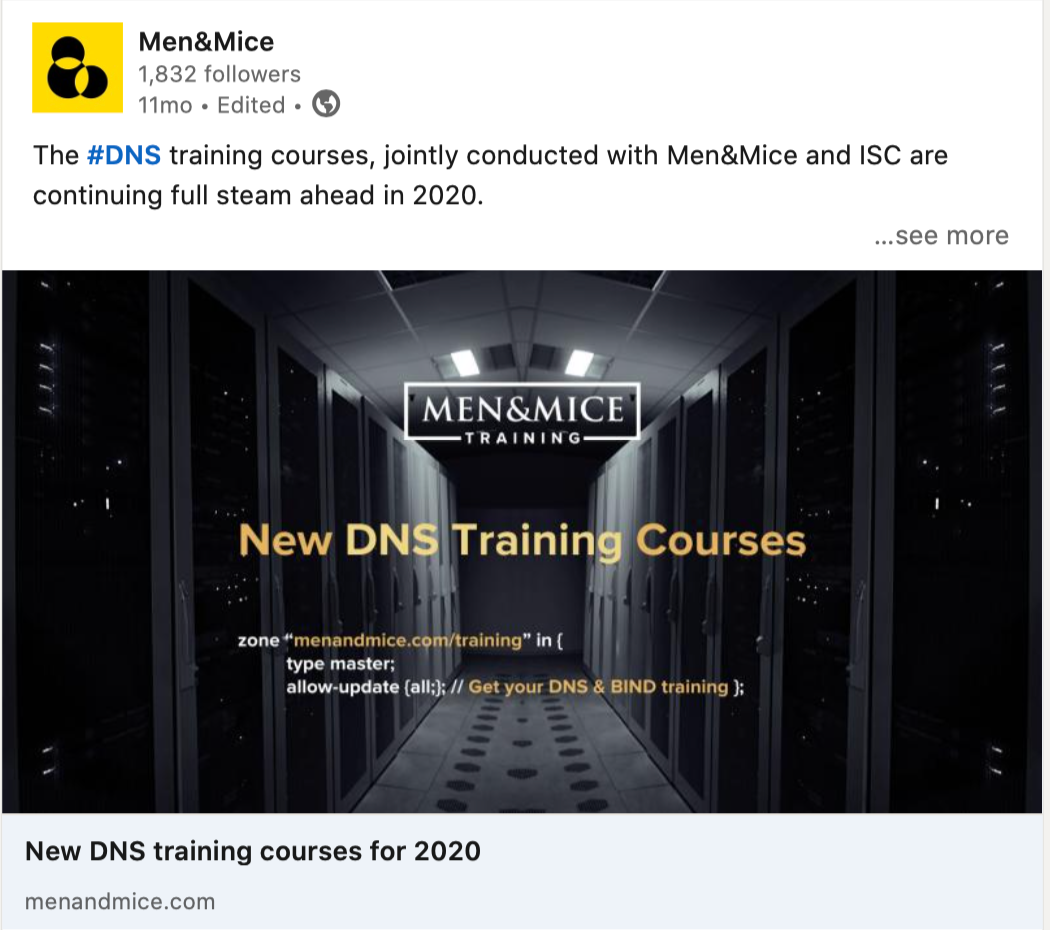 August and the fall saw us hosting webinars, negotiating more lockdowns, hiring people in Iceland the US, signing up new clients, winning awards, looking out for our colleagues and families, and questioning, adapting, believing, laughing, learning — simply living!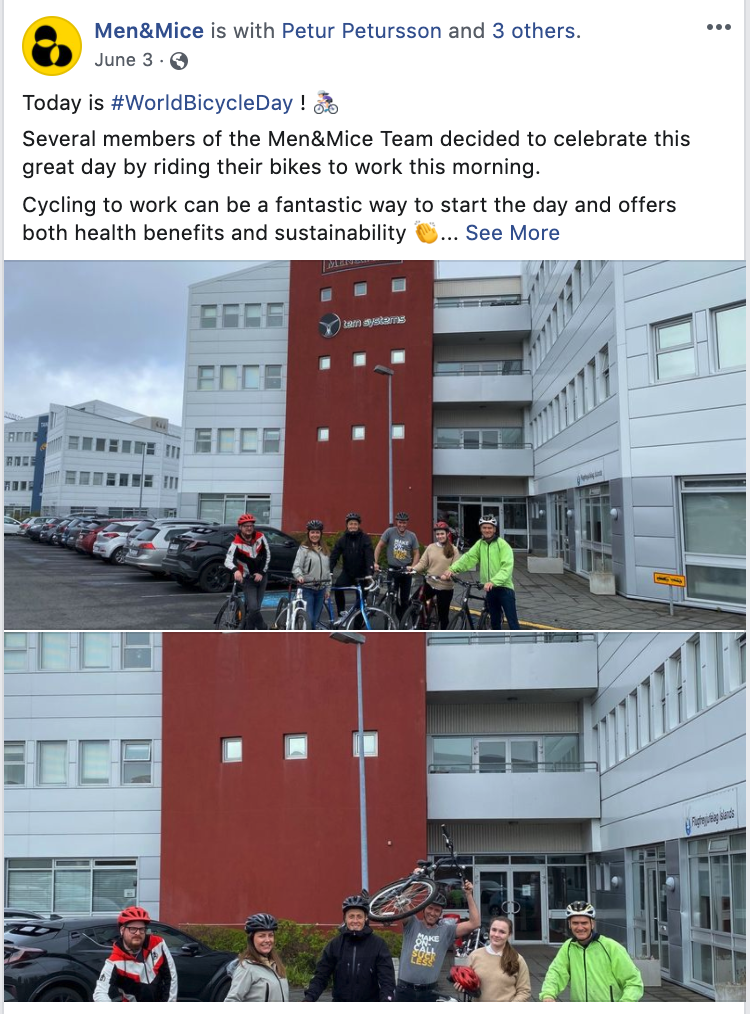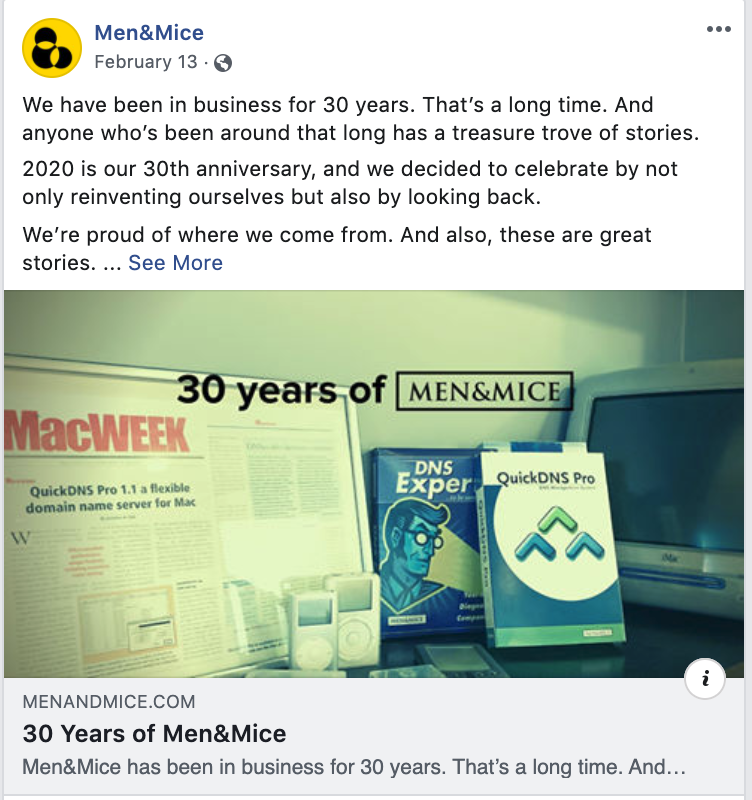 We're closing the year on a high, having celebrated our 30th birthday and finished our rebrand of Men&Mice, complete with a new logo, website, and voice. We still offer probably the best sustainable DDI software product – Micetro by Men&Mice (formerly known as the Men&Mice Suite) and outstanding customer care. The rebranding positions us well for 2021, when we plan to introduce you to our new digital helper, Amper, plus some exciting product releases. Stay tuned!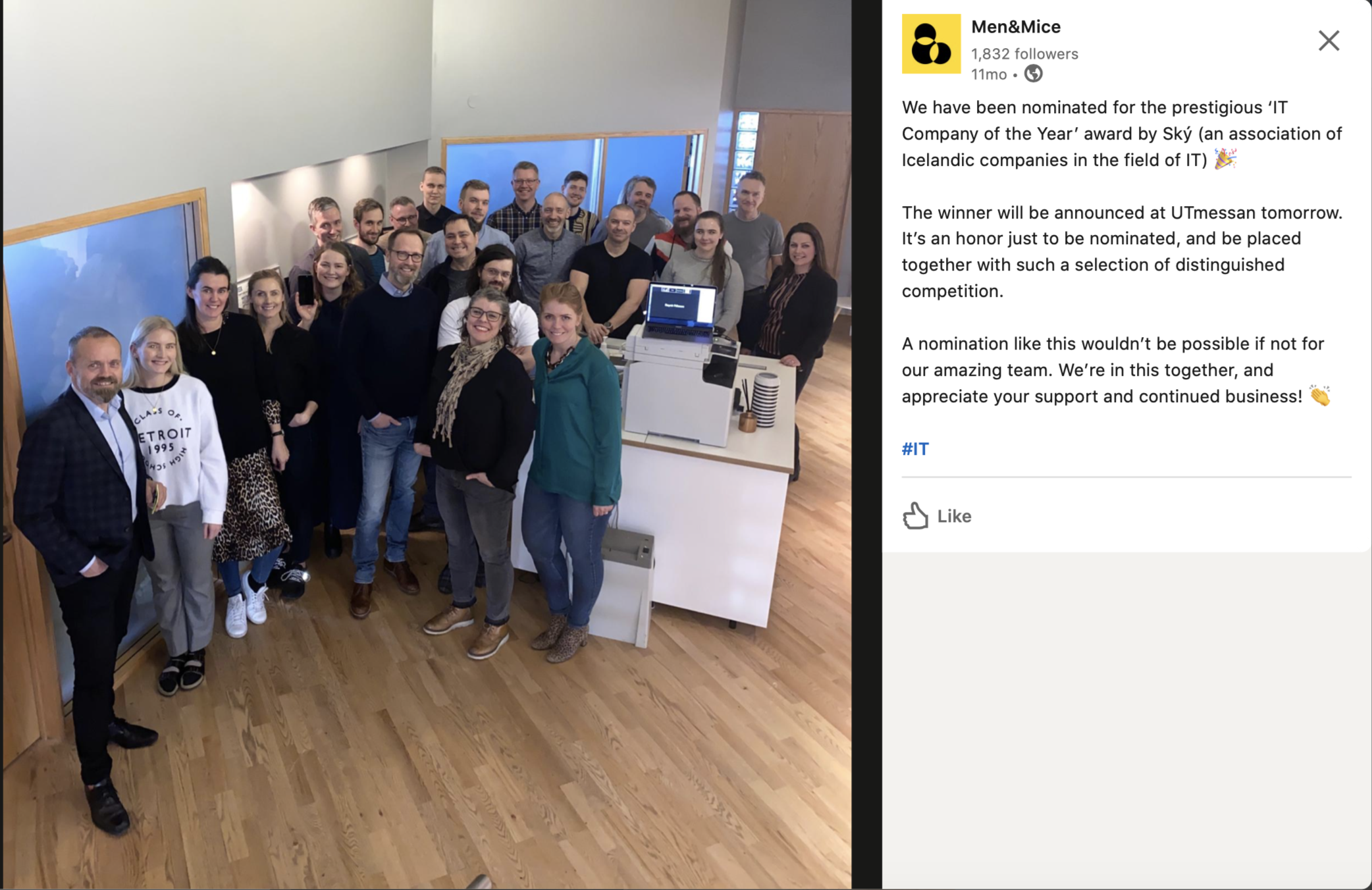 Follow us on social media, get in touch, and enjoy some well deserved time off.
See you in 2021!
‌‌‌‌
‌‌‌‌