April, who joined Men&Mice after 13 years as a client, has a passion for recognizing and solving problems. Taking data driven risks, being fearless in implementation and practicing continuous improvement leads to success, she tells The Mousepad over a cup of Monday coffee.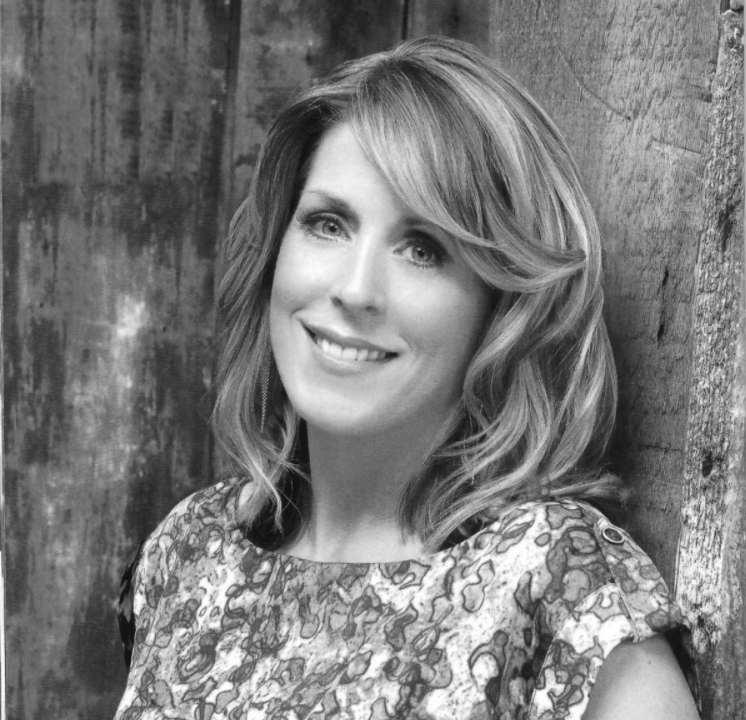 Tell us what you do at Men&Mice and how long you've been working here.
I work with the technical team in Customer Care and have been with the company since July 2020. I came to work at Men&Mice after being a long-time customer for 14 years.
I learned about Men&Mice when I was new at Intel and went to the Men&Mice DNS training in 2007. I was hired at Intel to migrate their infrastructure from Linux to another solution.  I was looking at Appliances and Windows-based solutions. Appliances were all the rage, so management was really pushing this direction. At the beginning of the class, the instructor did a very quick demo of DNS Expert and then mentioned (very briefly) that Men&Mice was an overlay solution. I thought it looked interesting, but didn't take much note at the time.  
Flash forward several months, and we discovered challenges with the appliance solutions, either they didn't scale due to the size and complexity of the environment or the model didn't fit our needs. Our requirements were a single, wholistic view that could scale and grow as needed, and do this rapidly.
After a few devastating failed pilots we decided to go with Windows and as we were running out of options for management (our other objective was to get rid of our custom scripts for management), I suggested that we give Men&Mice a try.
It took a bit of convincing, but management agreed to a meeting with Men&Mice. Because the install was so easy and it was an overlay, the proof of concept was easy to start…and was very successful.  
We quickly completed a successful pilot and at the end of the day we decided on the Men&Mice solution because it was non-invasive, had a flexible API, because they knew the protocols (not just the product), they were honest and said "no" when the product was missing capabilities, and because they guaranteed the same technical team after deployment as before. This was my argument to management.
Intel made it clear that I would be held accountable for the success or failure of this decision, so it was potentially a career debilitating move for me and I was quite committed and invested in making it successful.
As the years when by, my expectations of Men&Mice did not faulter. Over the years a wonderful innovative partnership blossomed due to the forward thinking conversations I'd have with the technical experts from Men&Mice.  
I was attempting to take Men&Mice to a new level in automation and integration using our in-house development teams, but due to organization changes I would routinely lose my developers.  So, I again convinced management to allow me to outsource my development to Men&Mice. We spend many years together designing and creating Intel's custom DDI workflow and knew that we had done something truly amazing, because every year we were able to show ROI in cost, time savings, efficiency and improvement.  
Men&Mice became a critical tool for Intel that was considered the "return on objective" for IPAM data.  It even became a key tool for infosecurity for integration and enforcement (automated infosec rules).
In total, this journey lasted 13 years. When I finished the Men&Mice workflow for DNS, DHCP and IPAM I realized that it was the best part of my job and I approached Men&Mice to see if I could contribute on the "other side".  I'm very pleased that they said yes and am approaching my one-year anniversary in July.
I really enjoy this role because I get to assist customers in their deployment, architecture designs and technical challenges, and also engage regularly with the Sales, Development and Product teams internally. It's been a great learning opportunity for all aspects of the company and customers.
Describe Men&Mice in three words.
Flexible, innovative, and honest.
What inspires you?
I really like solving problems whether it be technical, business, behaviors or process flows. So, naturally I am inspired by "possibility thinking". There is no limit to what can be accomplished if you reject "can't be done". I believe that there is always a way to improve and succeed and It's an extraordinary accomplishment to turn small ideas into impactful solutions, especially when working in a team of like-minded people.
I find so much gratification in solving the problems that people say are "too hard"…I'm, like, "challenge accepted, step aside and watch this!"
Do you have a hobby or an interesting fact about you that you'd be willing to share?
I love the outdoors, adrenaline and adventure. I'm an avid freeride/downhill mountain biker and have a small hobby farm of mini-donkeys, chickens, dogs, and cats. The donkeys are a great challenge because you have to invest time and earn their trust. If you don't, you get kicked!  It's a bit of an adrenaline sport in itself and it's good practice to remember to do due diligence when working with kids and customers!
Learn more about Men&Mice: https://menandmice.com/about-us
Customer Care at Men&Mice: https://menandmice.com/customer-care