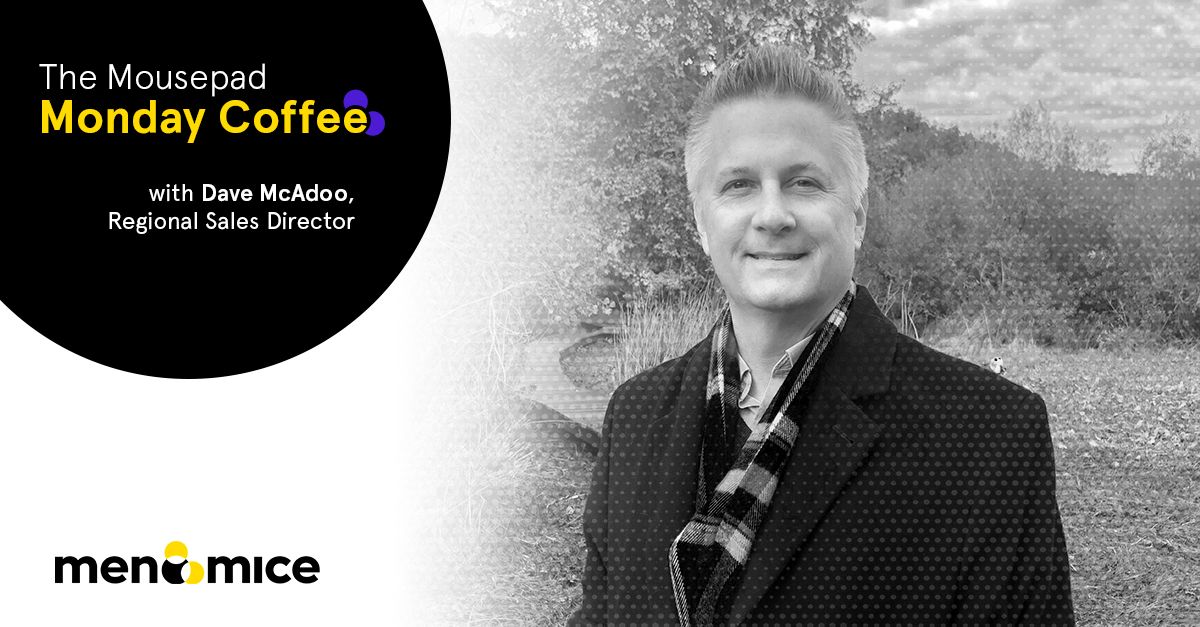 What do you do at Men&Mice?
I am a Regional Sales Director here at Men&Mice. I've been in the DNS space for the past 7 years with companies like ThreatSTOP, BlueCat, NS1, and now Men&Mice. I leverage my experience in DNS Infrastructure to help customers solve their DNS, DHCP, & IPAM challenges with our comprehensive DDI Orchestration platform for a sustainable network management experience across hybrid infrastructures.

How long have you been working here?
Actually, I'm a recent addition to the Men&Mice team. I came on board in May of 2021. So this is only the beginning for me at Men&Mice.

Describe Men&Mice in 3 words.
Bright, Innovative, and Fun are definitely the first words that come to mind when trying to describe Men&Mice.
It's great working for an international company. There are amazing stories, interests and perspectives when you have a diverse and widely distributed team. Different viewpoints when you have folks hailing from different countries and cultures. I love it!

What is the most interesting part of what you do?
I am a very outgoing personality and love working with technical teams to solve problems. The IT space has a wide range of fields and I get the opportunity to interact with folks who have such a great depth of experience and willingness to share, I find this great!

What inspires you? Why do you do what you do?
Very good question, a lot come to mind but more specifically I love looking for the "Yes" in life. It's about problem solving and unlocking the potential in myself and others to build or do something better than before.

What does the term "sustainable networking" mean to you?
What sustainable networking means to me is automating and adding the visibility and control so IT teams can create and maintain their core network services to meet the demands of their internal and external customers today and tomorrow. Future proofing their network for years to come.

Tell us an interesting fact about you.
Well, interestingly I have had the opportunity to work with some amazingly smart and accomplished industry leaders. Most notably, I worked with Paul Mockapetris. He invented the Domain Name System (DNS) that is still used to this day. His viewpoint and history of where DNS was born is fascinating.