Rut Bjarnadottir has recently joined the Development team here at Men&Mice as a Front-End Developer after graduating from the University of Iceland with a B.Sc degree in Computer Science. We sat down with Rut for a nice cup of Monday Coffee.
Her hobbies include playing the flute which she has practiced for the past 10 years, playing the guitar and hiking. She is also a bit of a film buff!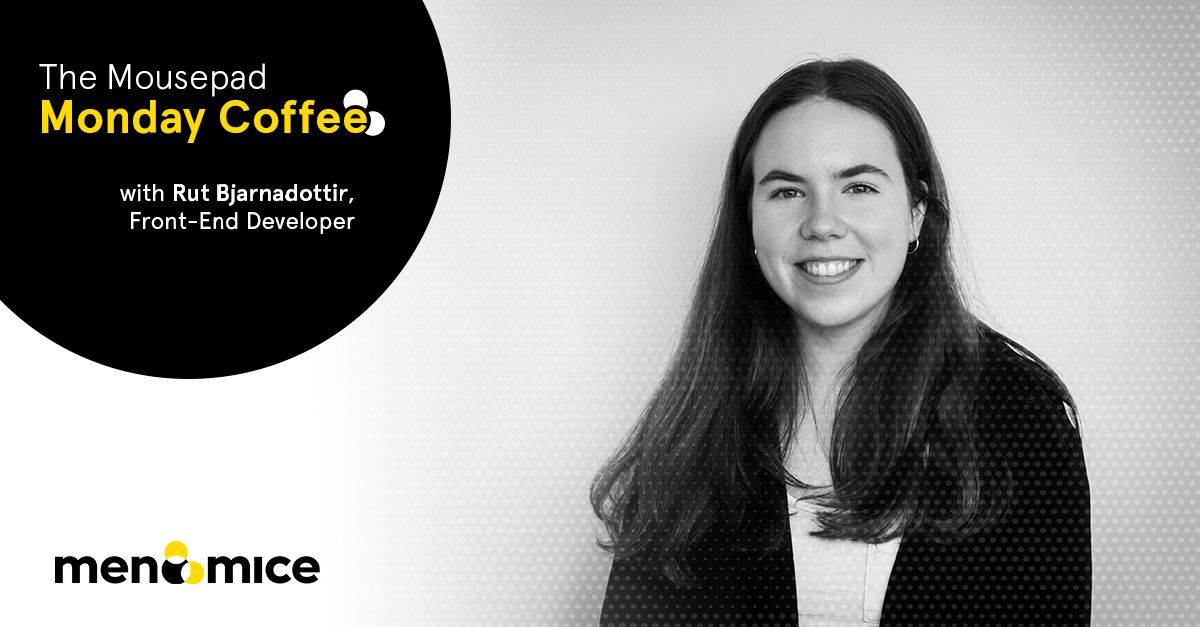 What do you do at Men&Mice and how long have you been working here?
I started two months ago when I finished my BSc in Computer Science. I joined the Front-End Development team 'Firefly' and I am working on developing the Micetro Web application. Interestingly, we have figured out that I am the youngest employee here, for now.
Describe Men&Mice in three words.
Innovative, simple, and reliable.
What is the most interesting part of what you do?
We are currently working on improving some features that have been in the management console to a more comfortable web environment. It has been a lot of fun working on simplifying the console and has required a lot of perspective and planning. By doing so, we are hoping to lessen simple errors that may cause things to not work as expected.
What inspires you?
Being a part of a team and having people around me that are more experienced than I am. That way, I am always learning, and they are always able to make me discover things that I didn't know about before.
Why do you do what you do?
I find it very interesting how my brain works in this kind of work. We get various tasks to solve and sometimes they can be simple, but sometimes they can be quite difficult. Often, something unexpected comes up along the way and when these obstacles appear, they can be very difficult to tackle, and the brain starts to melt a bit. However, the reward when you finally figure out what was missing feels amazing and the dopamine all starts flowing.

The way I see it is like a play at the theatre - when a curtain opens at the end of a show and the applause starts. That is how it is inside my brain when a tricky problem is solved. One could say that I am addicted to that feeling and since you won't see me anywhere close to a stage, I just get my rush from behind the computer.
What does the term 'sustainable networking' mean to you?
It means having network infrastructure that will be reliable now, tomorrow, and the day after that. Thus, making the future less frightening as we try to be prepared for it.
Tell us an interesting fact about you.
The greatest misunderstanding of my childhood that I held for many years was that I thought cinnamon powder came from the outside skin of kiwis. I thought this because the jar where we kept the cinnamon at home had a picture of kiwis on the top. And now every time I have cinnamon, I think of kiwis!