Modern networks are almost infinitely complex. Even homogeneous environments can quickly spin out of control as the number of connected devices increases. Micetro by Men&Mice was built to manage networks of any complexity, up to the most diverse and heterogeneous global environments.
Beyond expanding support for new platforms and features, Micetro 10.0 brought a slew of quality-of-life improvements for DNS, DHCP, and IPAM (DDI) professionals. Our customers are already saving a lot of time zipping through tasks using the built-in shortcuts based on contextual related data, and in 10.0 we further extended the available synergies.
Putting the DDI into DDI
The real benefit of a DDI solution, as we previously observed, goes beyond merely handling DNS, DHCP, and IPAM. Of course, there's value in streamlined management of each. However, Micetro 10.0 goes beyond the surface and takes full advantage of the data it stores about all of them.
In practical terms, this means offering many more valuable, context-aware shortcuts that can not only speed up day-to-day operations but possibly also reveal insights previously hidden away.
DNS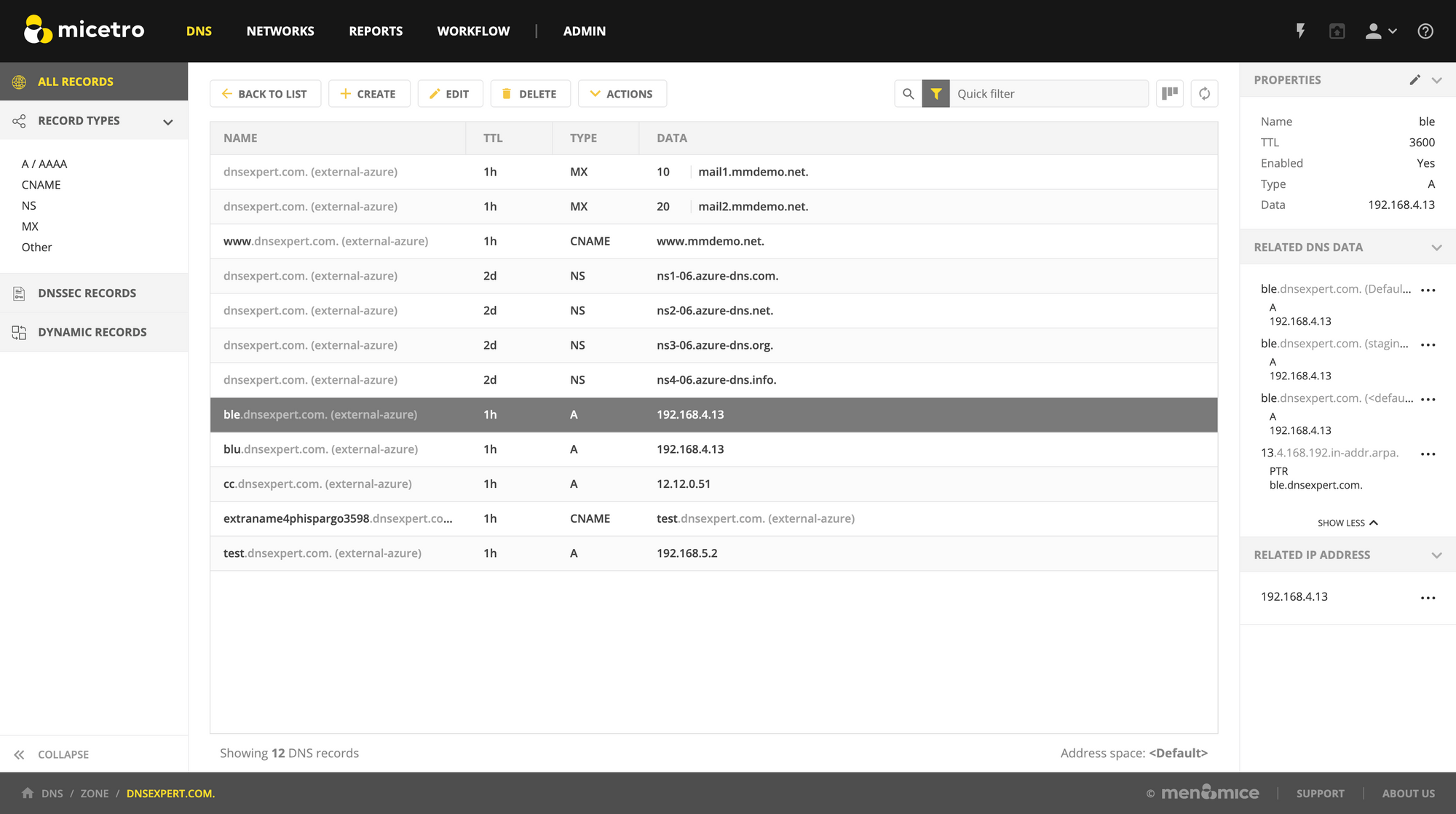 Whenever you open a DNS zone and select a record, below the essential information in the 'Properties' box of the Inspector, Micetro also displays any and all related DNS data. These can include PTR records, copies of the record on other servers, and of course the IP address.
All related data can be conveniently examined further, without having to navigate out and finding it again: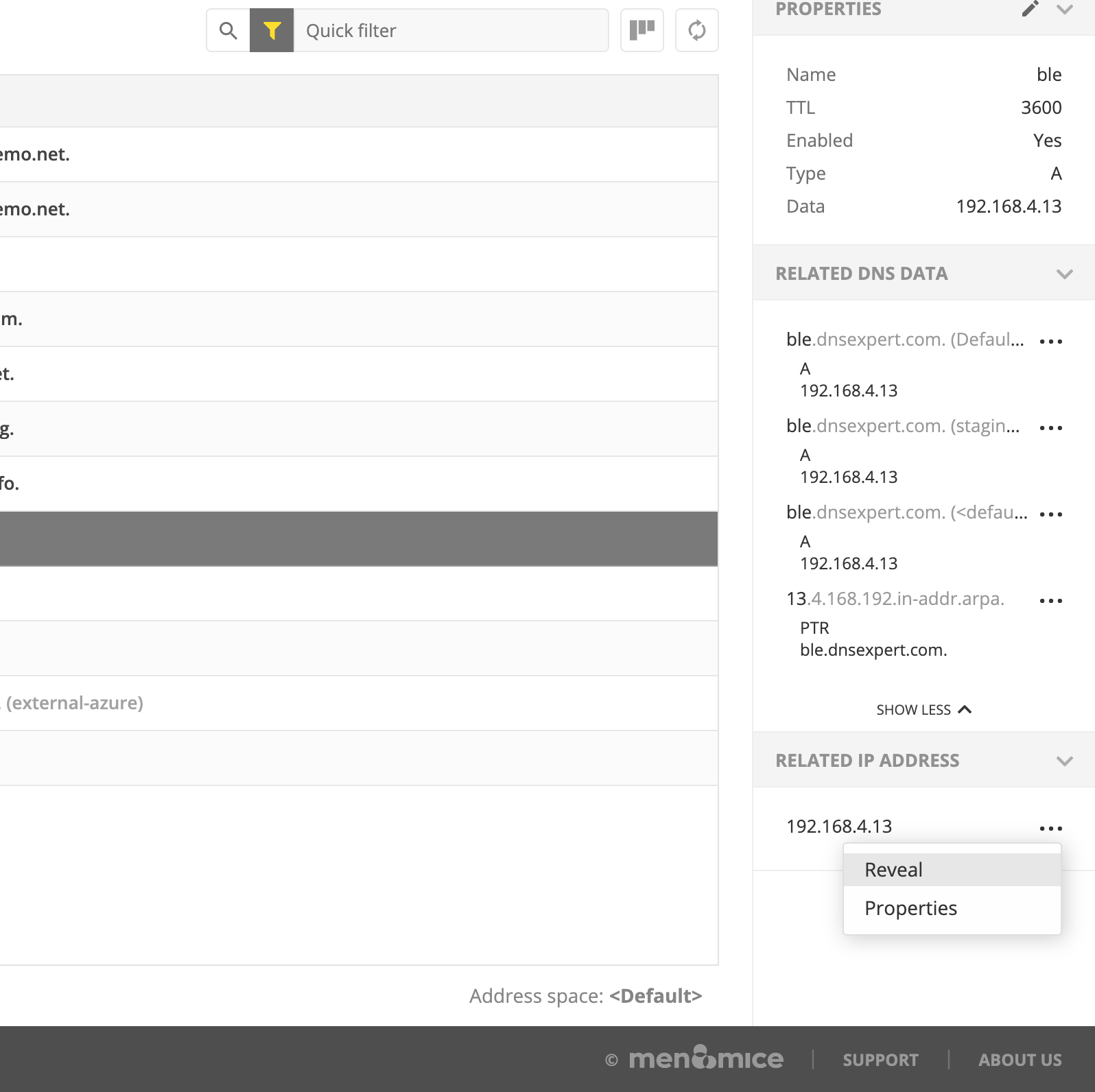 And to make your life even easier, Micetro allows you to edit the related data, whether DNS or DHCP or IPAM, without leaving the context you're in.
DHCP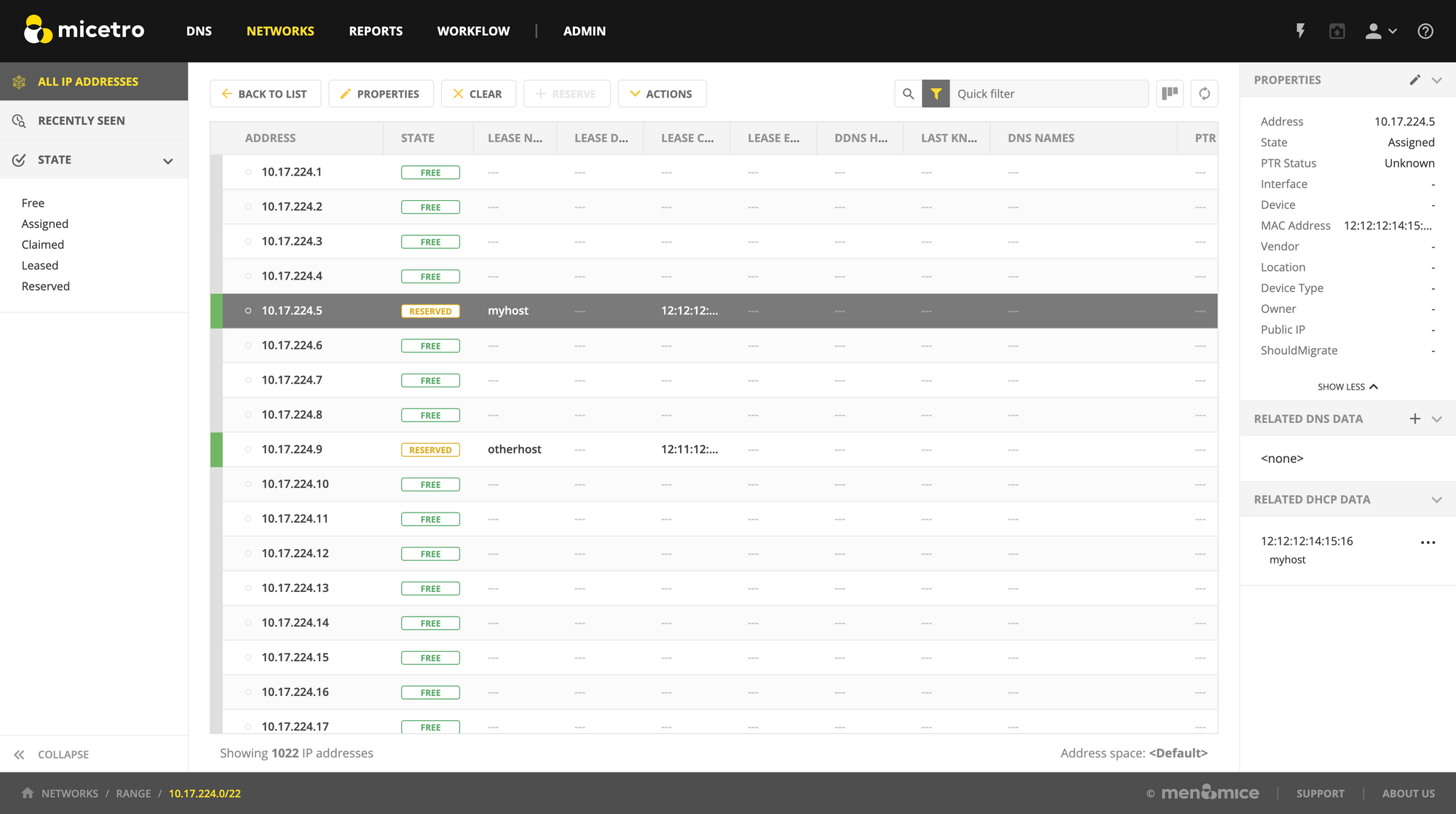 Similarly to DNS, when opening a DHCP scope, the Inspector is populated with the related data.
Micetro will always display anything related to whatever object is selected and offer shortcuts to actions that will significantly cut your time spent on tasks.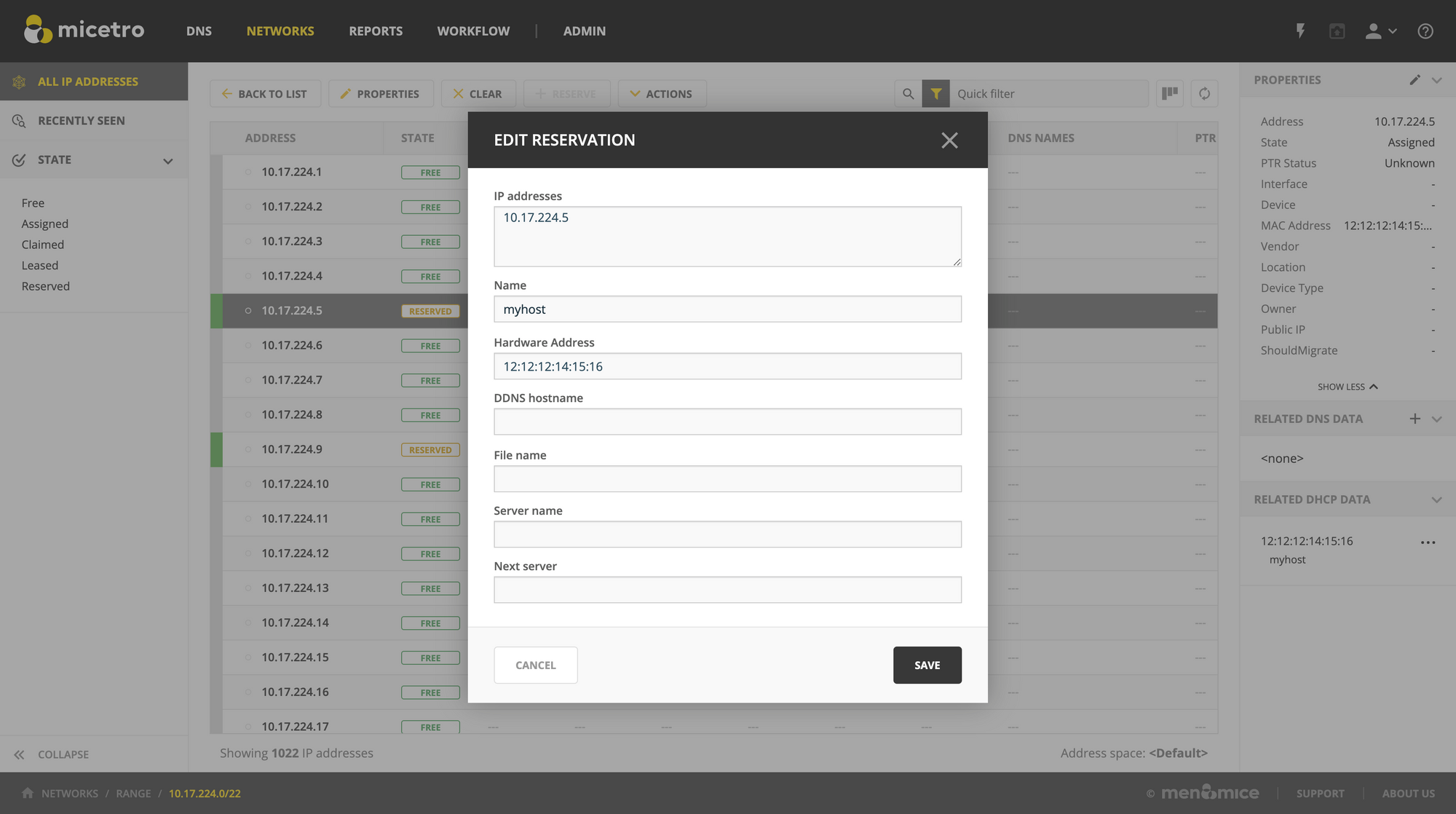 We have over 30 years of experience working with the DDI teams of some of the largest companies and have distilled that experience into predicting what you might want to do.
(Everything's) IPAM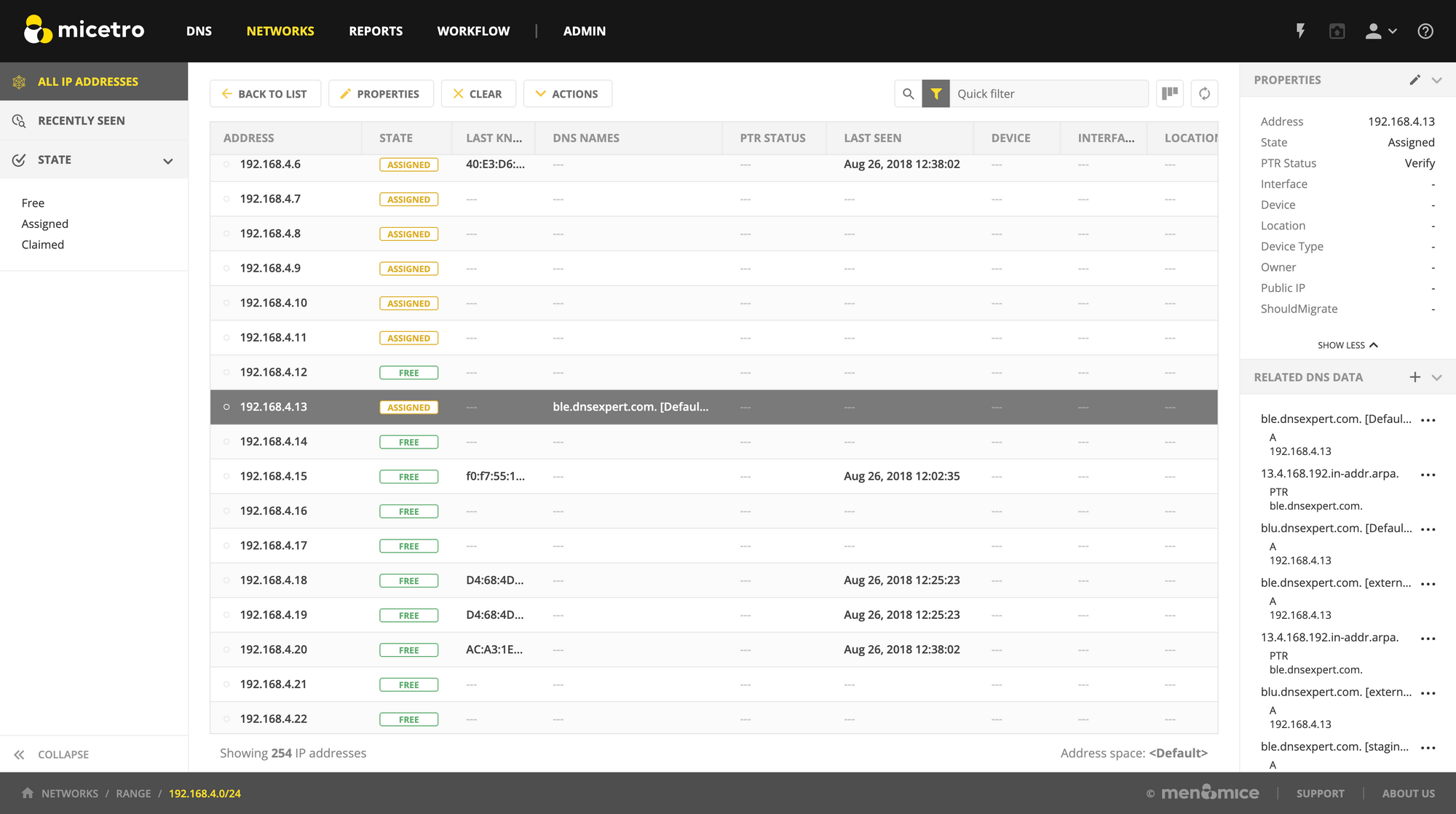 Both DNS and DHCP are ultimately a level of abstraction for the IP address that identifies whatever device you're looking at, from server blades to smart fridges.
If you start from the IP address, Micetro will enable you to quickly add a DNS record, for example.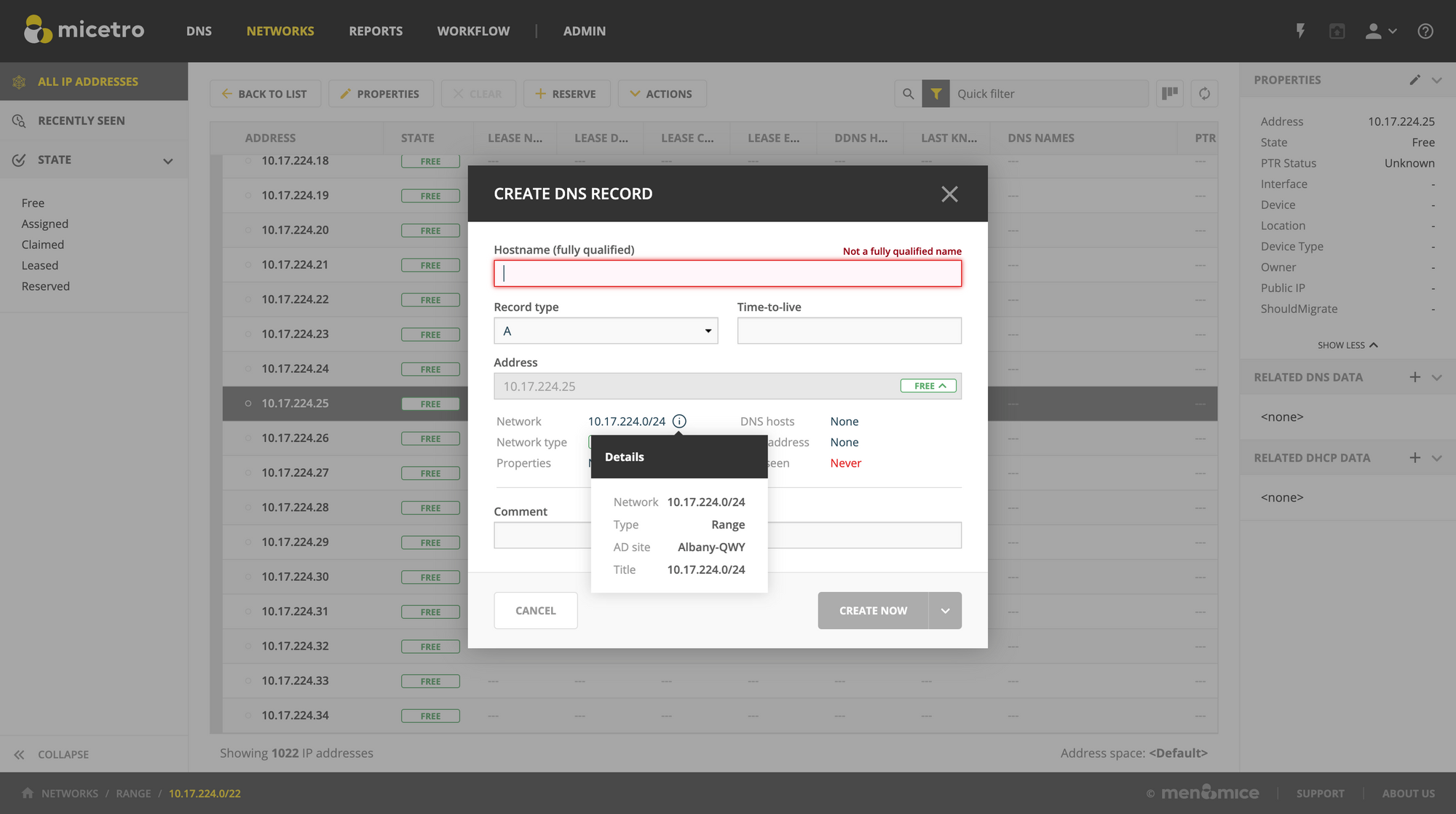 Not only can you easily create DNS records (or DHCP reservations) with just a click, Micetro will also automatically check your input for errors or conflicts, in addition to the IP Insights available.
Ready to become a DDI ninja?
Micetro 10.0 is now available, and you're welcome to try it yourself or schedule a personalized demo where our experts can answer your questions and illustrate the impact for your teams.