Micetro 10.3 is the latest release of our DDI overlay and orchestration solution and it is chock full of brand new and improved capabilities. In this release, we've zeroed in on simplifying our customers' lives with a focus on incident prevention.
"Incident prevention is a cornerstone of sustainable network management. Providing reliability in a multicloud or multivendor architecture can be complex, which is why we strive to help our customers simplify operations. With the new release of Micetro 10.3 we're offering multi-factor authentication integrations with the trusted vendors you're already using, as well as continuing to improve our one-of-a-kind multi-vendor xDNS Redundancy capability. These, among other great improvements, will enable you to go beyond uptime and provide the experience your internal and external customers have come to expect." – Magnús E Björnsson, CEO, Men&Mice
Check out the release notes for a full picture of all the new features and improvements.
New Features
Multi-factor Authentication
Keep your DDI environment secure with the multi-factor authentication solutions you're already using. With your choice of either Azure AD or Okta MFA integrations you can confidently check that MFA box.
Multi-factor authentication using these popular providers means that your users will already be familiar using these methods to log into your solutions. Your customers will feel more secure knowing your DDI information is protected from malicious behavior and your auditors will be happy too.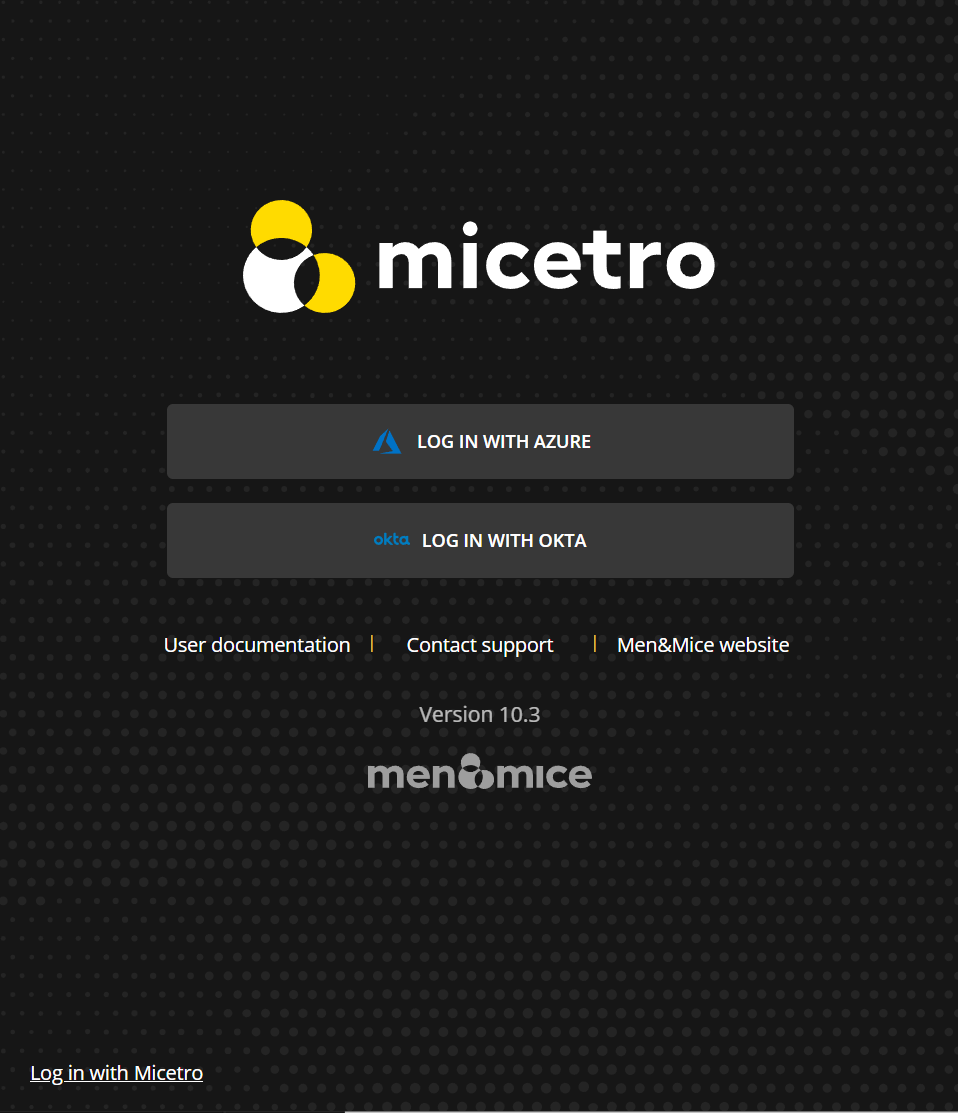 xDNS Redundacy
Micetro is the only DDI solution to offer multi-vendor DNS redundancy. If your business relies on your customers accessing your services over the Internet, xDNS simplifies DNS redundancy to ensure 100% uptime.
While xDNS Redundancy will help you prevent down time from DDOS attacks or other single provider outages, another common use case for xDNS include migration from one DNS provider to another. Our xDNS capability isn't new, we're just simplifying how you use it with the introduction of xDNS profiles. Just add your critical zones to an xDNS profile via the web UI or API and you'll feel better knowing that DNS won't be a reason your customers can't get to your services.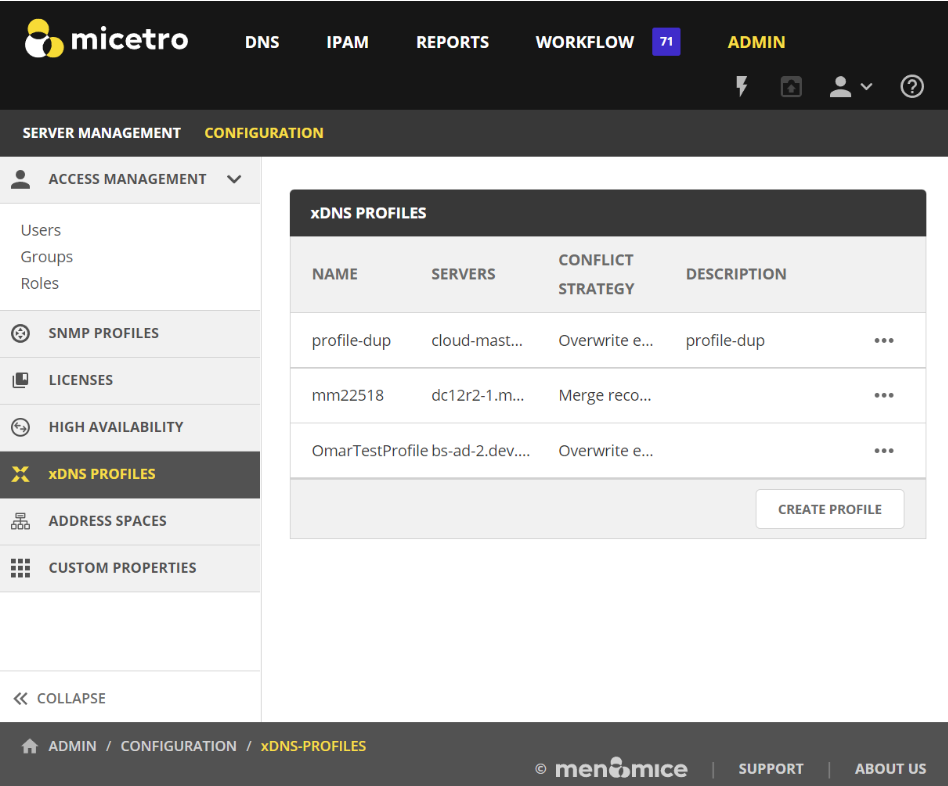 KEA DHCPv6
In Micetro 10.2 we offered support for Microsoft DHCPv6 and now we're extending that support to KEA. Use the same dynamic IP allocation protocol for
IPv4  and  IPv6  to  design  and  manage  IP allocation  consistently  throughout your entire network.
KEA is the only DHCP service which has high availability built-in. Of course, you can always create DHCP redundancy with all your DHCP services in Micetro, but with KEA it becomes automated. As long as you have HA turned on in your KEA servers, every time you create a new DHCP scope, Micetro will automatically set it up in HA.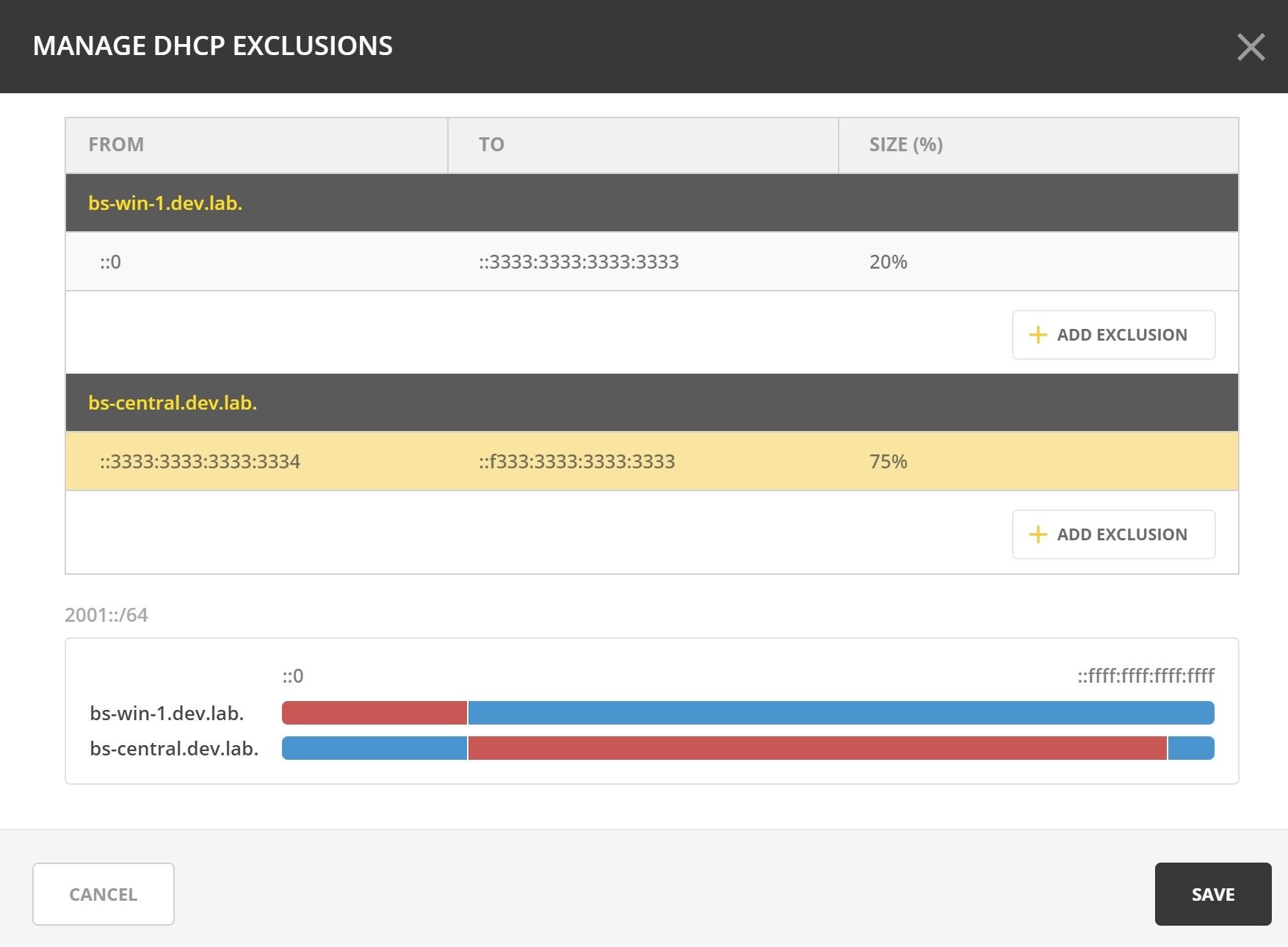 Custom Properties - Cascading List Management
Manage your custom identity information for objects like DNS zones and Networks with simplified cascading list management. Use cascading lists to identify:
exactly where a service resides down to the rack slot number
stage of migration or lifecycle a device is in
who owns an object and which team they're on
Cascading lists aren't brand new to Micetro either, but we've improved them by making them easier to create and modify. Incident prevention starts with asset management and there's no better way to track and manage your assets than with indexed custom properties. By simplifying the user interface, we've also prevented human error from being a common "gotcha."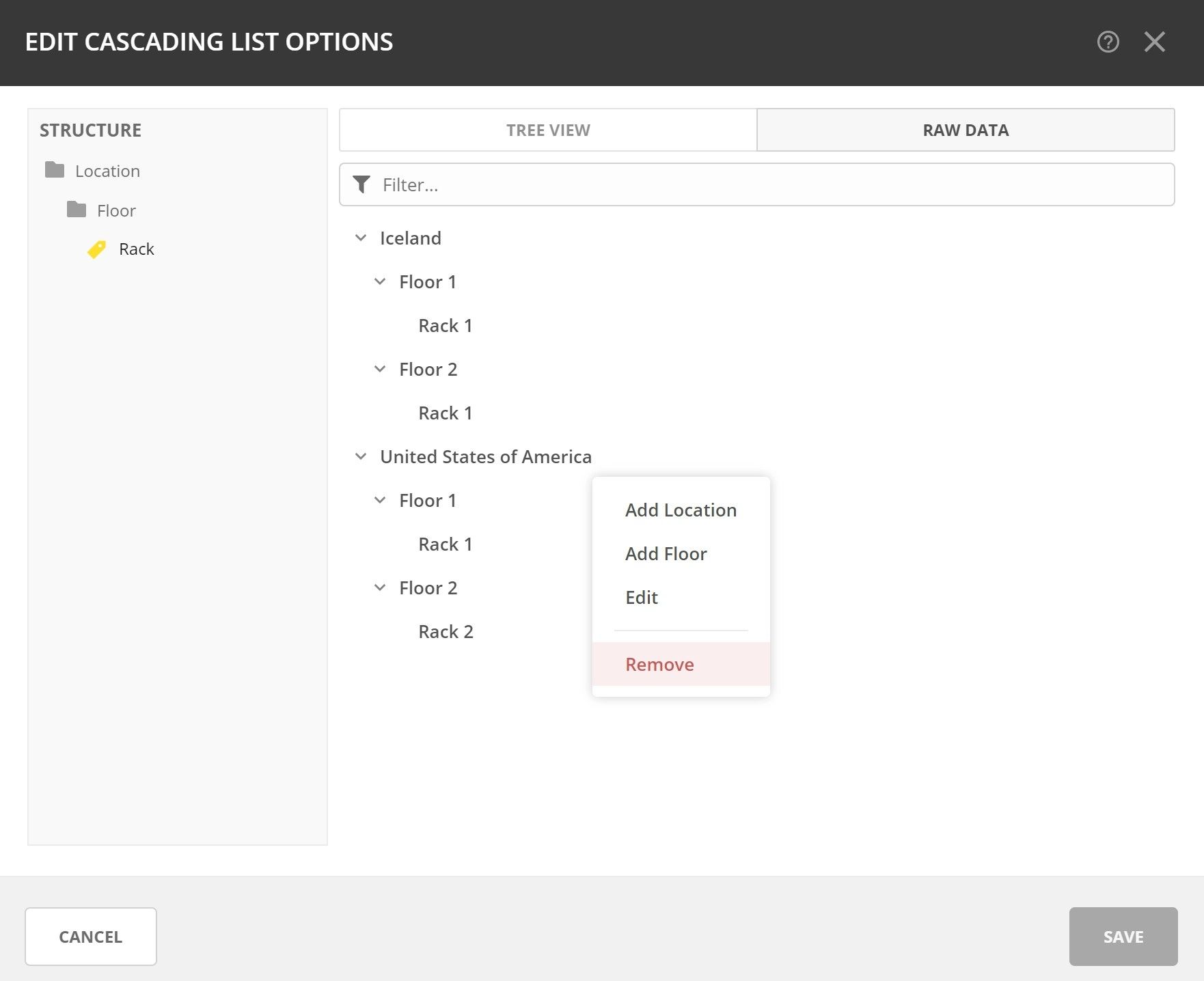 Upcoming Events
Join Men&Mice and our Technology Alliance Partner, Paessler, live on June 30 to see xDNS in action.
On July 21st we'll take you through a live demo of Micetro, highlighting the new features in the Web UI and API.