One fine weekend in May, a group of Men&Mice employees - a mix of avid and amateur hikers alike - embarked on a journey that is considered to be "the hardest single day hike in Europe". (Please don't fact check me, if nothing else – let me have that.) I'd like to share my experience with this intrepid group of explorers, from product managers to sales professionals, preparing for and conquering that fateful peak.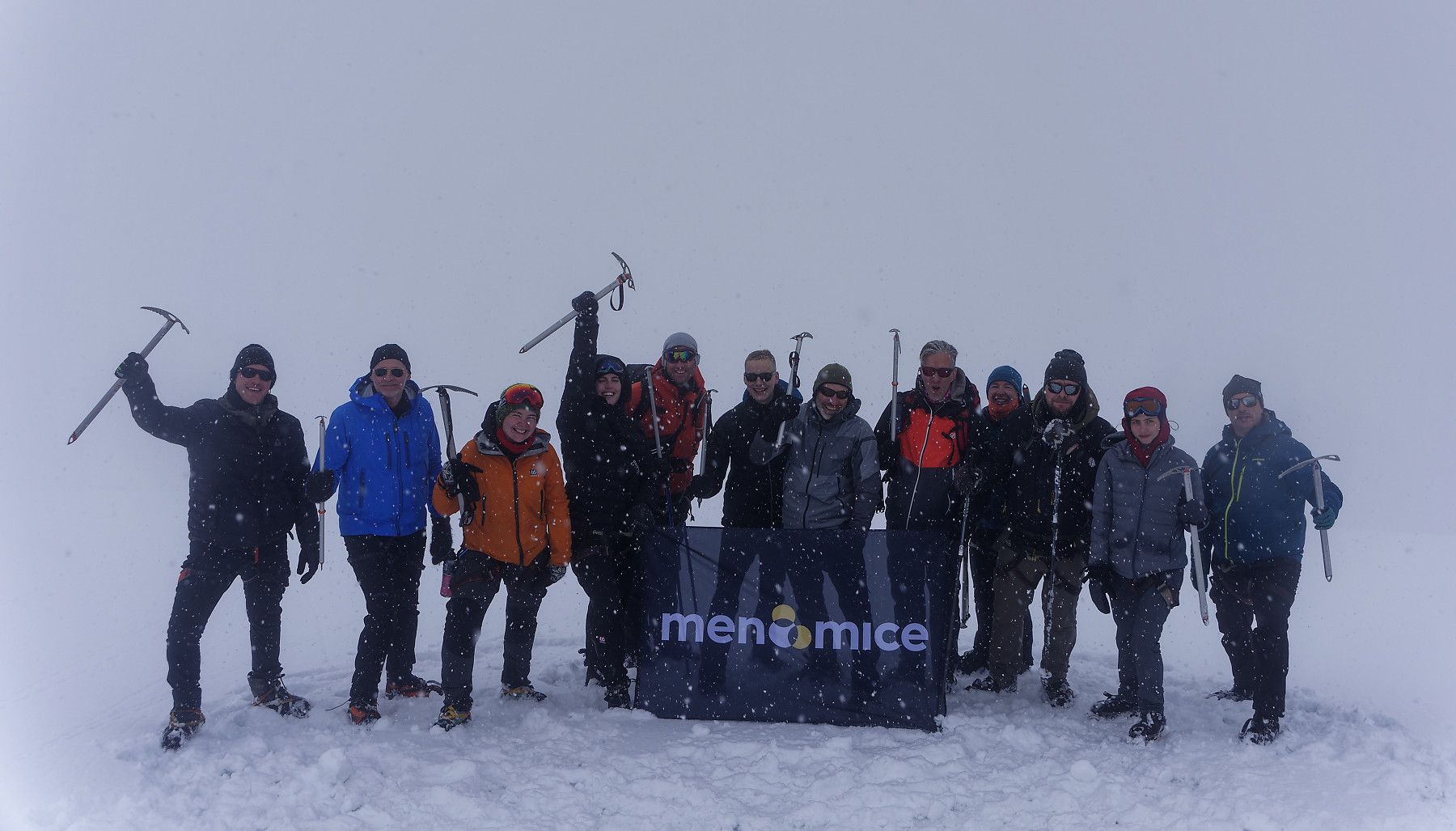 Hvannadalshnúkur is Iceland's highest peak at 2110m. The mountain top of all mountain tops. El grande. There's a classic way to get up there, but our guides said and I quote "no, that's boring, you don't want to do that." You can only imagine us sitting around a table in the comfort of our cushy headquarters in Hlíðasmári, scoffing and saying "yeah true, absolutely no way that we're going up the normal way".
Well, let me tell you, there is team building and then there is... team building. This was definitely the latter, team building. For weeks leading up to the big day, we had test hikes around the city to prepare for the big show, testing out crampons, ice axes, and climbing gear. However, there's only so many times you can climb Esjan (the mountain that carefully watches over Reykjavík). Before you know it, you're on location, wearing your Goretex still with the tag on, flexing an ice axe, trying to not look like an absolute imbecile and telling yourself "it's showtime, baby!"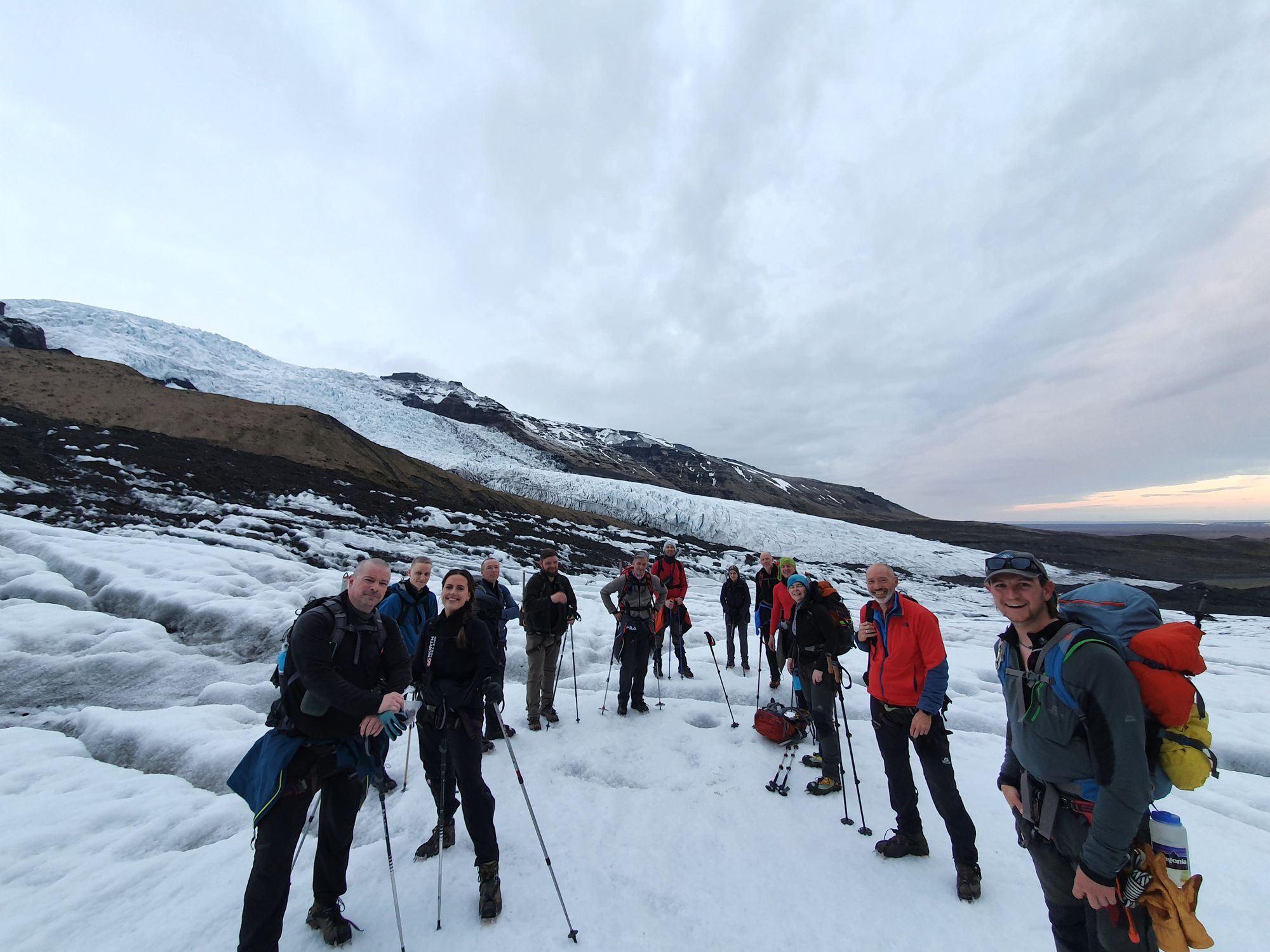 Let me set the scene: It's 2am, it's the middle of the night, yet it's still bright outside since summer is around the corner. The hike starts at 3am. Why? Because during the night the temperature drops below zero and it's easier to walk on the ice when the top layer is frozen. (See, I learned something on this adventure.)
There's no sugarcoating this; for most people 2am is deep nighttime. Being awake and trying to go about your morning tasks is tough. I had the same feeling as I did when I was a kid and going to the airport for the red-eye flight to mainland Europe. Except, let me tell you, this was definitely not a casual trip to a Spanish beach. We're in the kitchen trying to shove food down our throats... and, uh, trying to shove food out as well, if you're picking up what I'm putting down. This might come as a shock, but there are no restaurants or bathrooms on the way to the top, or frankly, even nearby our basecamp in remote Iceland.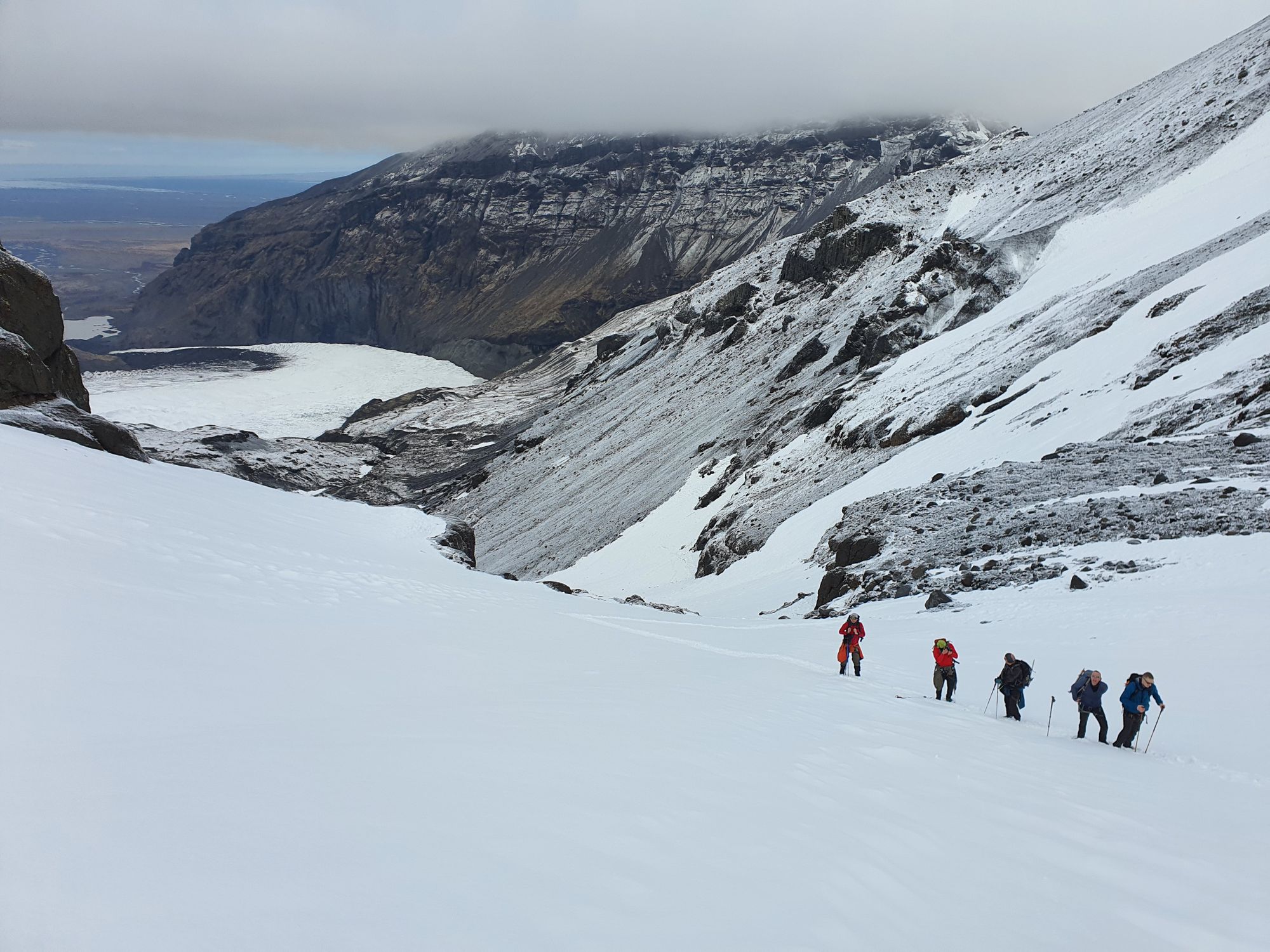 I think I can speak for all of us when I say the beginning of the hike was promising. We were quite literally on (and above) cloud nine. We started out by crossing two alpine glaciers, Falljökull and Virkisjökull, then up towards the mountain ridge. Once we started ascending towards Dyrhamar, the point just below the summit, things got a bit... chaotic. Picture a full-on blizzard with hurricane winds. At this point we were at around 1850m and wearing ALL of our clothes with full ski goggles and neck gaiters just to stay warm and continue moving forward slowly. Unfortunately, we managed all of this effort, only to be met with a massive glacial ice crevasse that could've consumed a house that wouldn't let us pass in those conditions. We had to make a heartbreaking but safety-concious choice: we must call our summit quits and head back down.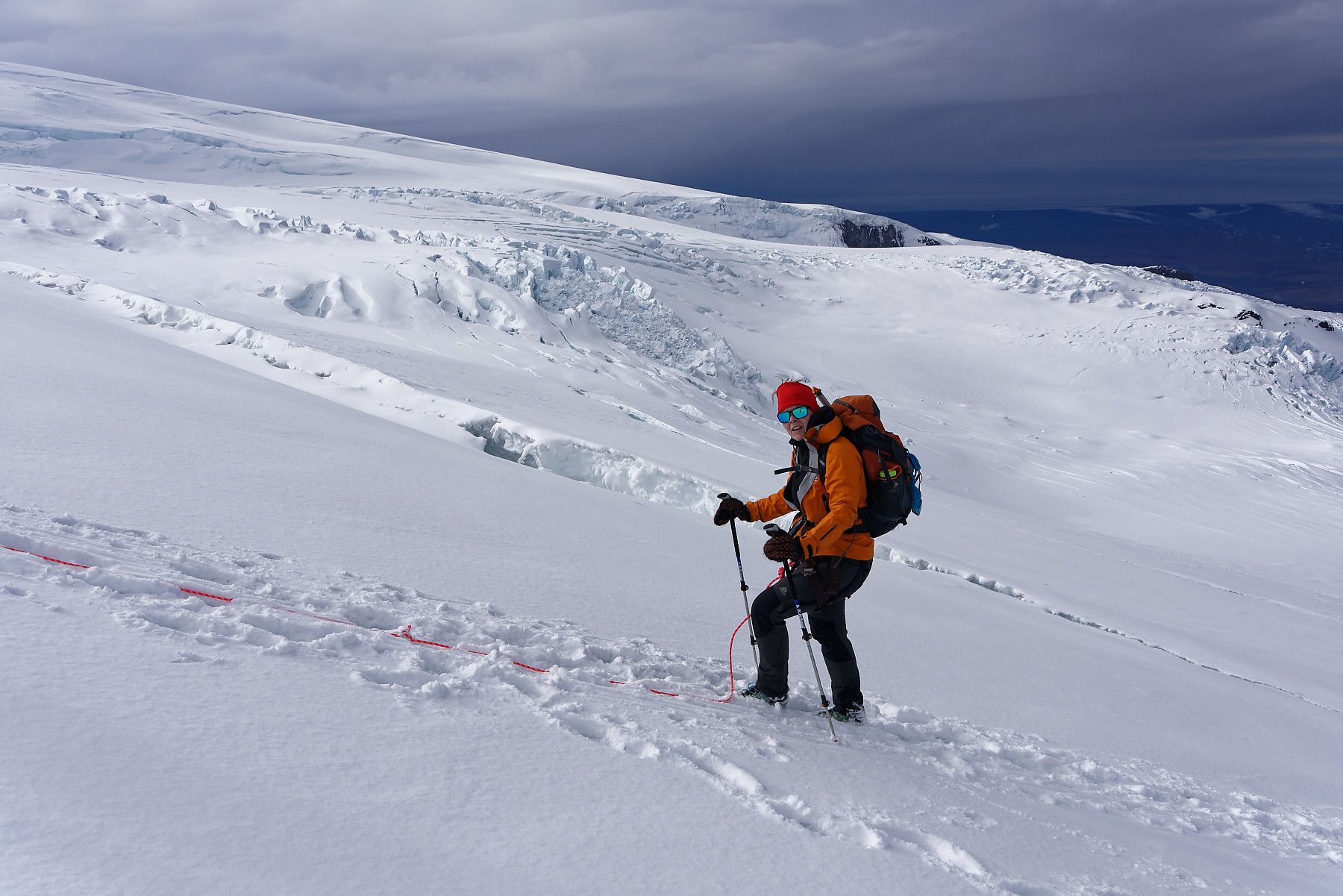 Some people would definitely say that we failed the mission; after all we didn't reach the top. However, I guarantee that if you ask any one of the people who were there: the mission was a success. It was an unreal, had-to-be-there kind of day. I was going to spare you, but I just can't resist throwing in a little cliché - it's not about the destination, it's about the journey.
You see, attempting to reach the highest summit in Iceland yet not getting to the top but still loving the experience and building deeper bonds with coworkers – that's the success. At Men&Mice we're always striving to reach the top, thriving in challenging situations and smiling while we're at it. Yes I said it. Striving, thriving, smiling. Stitch that on your next throw pillow!
Now, the once group of avid and amateur hikers that I talked about in the beginning has morphed into a group of professional hikers, and more importantly, a stronger team. Ready and excited to take on new challenges, ranging from climbing Everest (almost) to integrating new cloud environments.