Simplifying network management has always been at the core of design principles for Men&Mice. As a user or administrator, there are tasks that you do over and over but just take too long.
One of the neat features of the Men&Mice Suite is the Quick Command that significantly speeds up everyday tasks.
Run through Spotlighted tasks and Do more
Quick Command is similar in functionality to Spotlight in macOS (and iOS/iPadOS), Gnome's Do, or Power Toys Runfor Windows.
To bring it up, just press <Ctrl+Space> in the Men&Mice web application:

You can start typing, and matching results will display: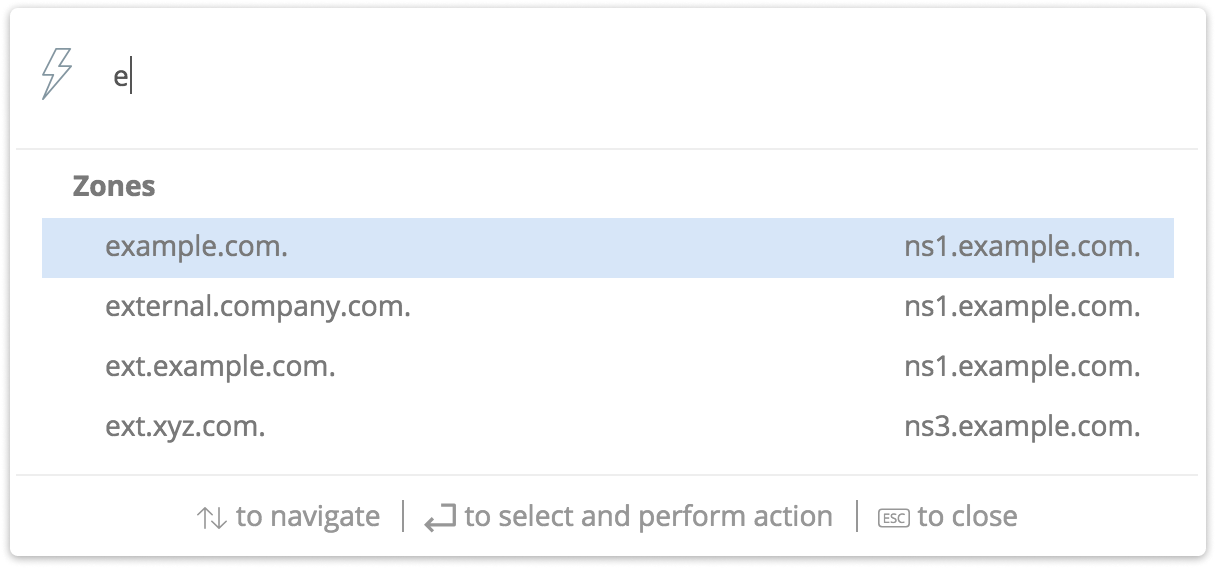 You can use Quick Command to find DNS zones and records, networks, or IP addresses.
But it's not just about search.
… ye shall find (and manage)
The top result in the list of matching objects will be highlighted, and you can use the arrow keys or your mouse to switch between them.
Pressing Enter will display a list of tasks you can do with the selected object: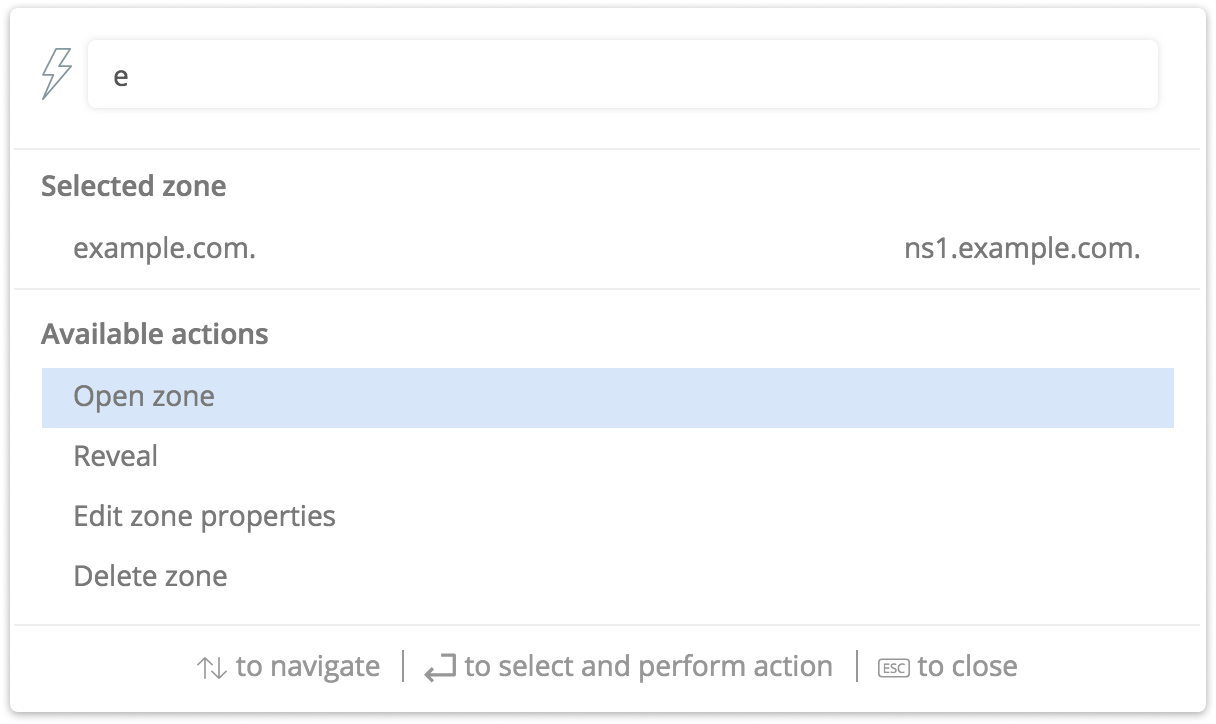 This gives you an easy way to quickly edit or look at network data without having to wade through endless lists and filters. (Although the Men&Mice Suite has excellent lists and filters that'll make your life easier in other ways.)
It's the little things. Lots of great little things.
This is just a single highlight of the ease and simplicity your network is afforded through the Men&Mice Suite. We work hard to make every aspect of managing diverse, heterogeneous networks as efficient and straightforward as possible.
Check back to our blog regularly for more tips and highlights. If we piqued your interest in seeing more of the Men&Mice Suite, we're happy to give you a fully functional free trial for 30 days. Remember: just because you manage a complex network, you don't have to make it complicated.