RIPE 78 is barely a week away! We feel it's our duty, both as locals to the city and as sponsors to the event, to compile a guide to help you make the most  of your stay.
What to attend at RIPE
You're coming to attend sessions and talks at RIPE, so let us start there. There'll be an excellent lineup of speakers, making it hard to choose. May we suggest starting with Carsten Strotmann?
Carsten has been supporting customers with Unix and PC/Windows networks in Germany and abroad for more than 27 years. His specialties are Unix systems, DNS, DNSSEC and IPv6 security. He's a trainer in the field of DNS/DHCP/IPv6/Linux/Unix security for Internet Systems Consortium (ISC), Linuxhotel and Men&Mice. He also is the author of various articles on IT security topics in specialist magazines.
Carsten will give two talks at RIPE:
Unwind, a Validating DNS Recursive Stub-Resolver: a short introduction on what unwind(8) is, and how this always-running, validating DNS recursive nameserver on OpenBSD can help to secure DNS name resolution for mobile devices and laptops in hostile public networks.
Overview of the DNS Privacy Software landscape: new DNS privacy protocols have sparked a number of new open source software tools that make use of DNS-over-TLS and DNS-over-HTTPS - however, functionalities and software quality differ greatly. This talk will give an overview of available tools, the functions they provide and their availability on popular operating systems and also a brief look on missing pieces in the DNS privacy software landscape.
Apart from the Plenary and BoF (Bird of a Feather) Sessions and Tutorials, RIPE78 features no less than 10 Working Group sessions, on DNS, IPv6, IoT, Open Source, Anti-Abuse and more.
Talks and sessions not to be missed include:
Sponsored by Netflix with additional support from Men&Mice and WomenTech Iceland, RIPE78 will also host a Women in Tech diversity panel discussion on the 21st of May, on which our own Paula Gould will join panelists from GRID, WuXi NextCode and Lady Brewery.
Paula is the Head of Brand & Communications for Men&Mice, and has worked with IT companies for over 15 years on go-to-market, growth, and brand strategies. She founded WomenTechIceland, and has been deeply involved in notable international women-in-business and women-in-tech initiatives for two decades.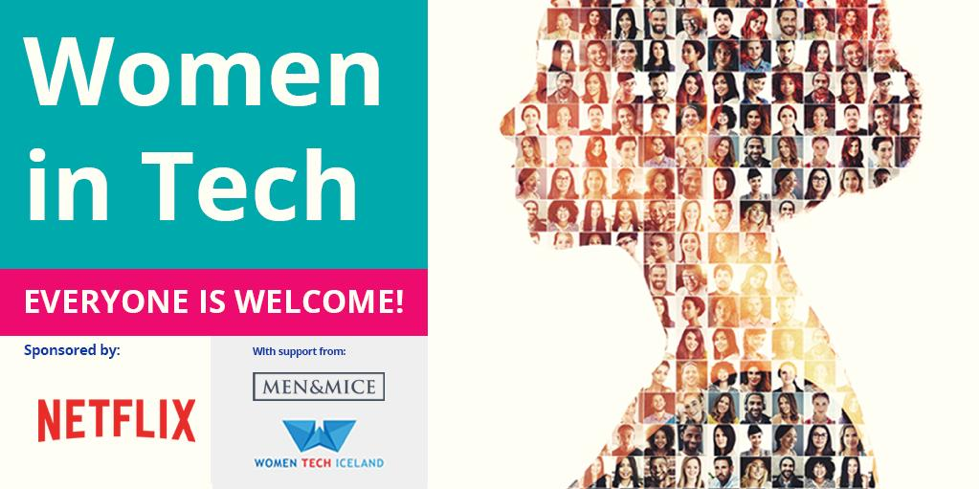 After hours: making the most of RIPE-javik
Good times don't stop at the end of the official schedule. We've compiled seven useful tips to make your stay during RIPE78 as pleasant as possible. (And also financially sensible.)
Leave your umbrella: OK, maybe not if it's Cisco, but if it's one of those hand-held thingies, you may want to just let it go. There can be unexpected gusts of winds, and unless you want to re-enact Mary Poppins, there are other better (and warmer) ways to get around.
Entertainment: If you want to have a good laugh at the end of a long day of DNS and IP addresses, the Secret Cellar does comedy in English every evening in a cellar on Lækjargata, smack in the middle of downtown Reykjavík.
Non-alcoholic beverages: An indisputable must in almost every Icelander's daily life is coffee: the stronger, the blacker, the better. And if you're feeling out of sorts on your visit, why not coffee and a cat? The Cat Café, home of outstanding coffee and four-legged creatures, offers you just that.
Alcoholic beverages: If coffee is not your thing, beer easily rates as the other staple Icelandic beverage. Icelanders have caught up quickly since the lift of the beer ban in 1989: these days, everyone and their brother is making their own. Micro-breweries are literally on every other corner and these bars offer an excellent selection.
Hands-on fun: Beyond food and drinks, there's much else to be enjoyed in Reykjavik. You definitely can't go wrong with karaoke Wednesdays at Sæta Svínið (The Sweet Pig) Gastropub, or Monday's Ping Pong Tournament in "Miami". (The one on Hverfisgata, not Florida. But complete with tropical décor and cocktails to match.)
Volcanic gifts: Iceland's so rife with geothermal water that we use it to heat not only our homes, but also our pavements and driveways. We love our water. And you haven't really been to Iceland until you've shot the breeze with the locals in a 'hot pot' at one of the many public pools scattered around the country. (Note: to enter the pool area, you are required to shower naked and wash all the right spots thoroughly and with soap.)
More about water: You're quite safe to drink the water from the tap in your hotel and don't hesitate to ask for tap water in restaurants. It's pure, tastes fantastic and doesn't cost you a krona. Bring a refillable water bottle for refreshing hydration no matter where you go.
See you at RIPE78 (come say hello to us in person or on social media) and have a great stay in Iceland!