Men&Mice's VP of Engineering talked to The Mousepad about the most satisfying part of his job – and why fly tying is a perfect antidote to spending hours in front of the computer.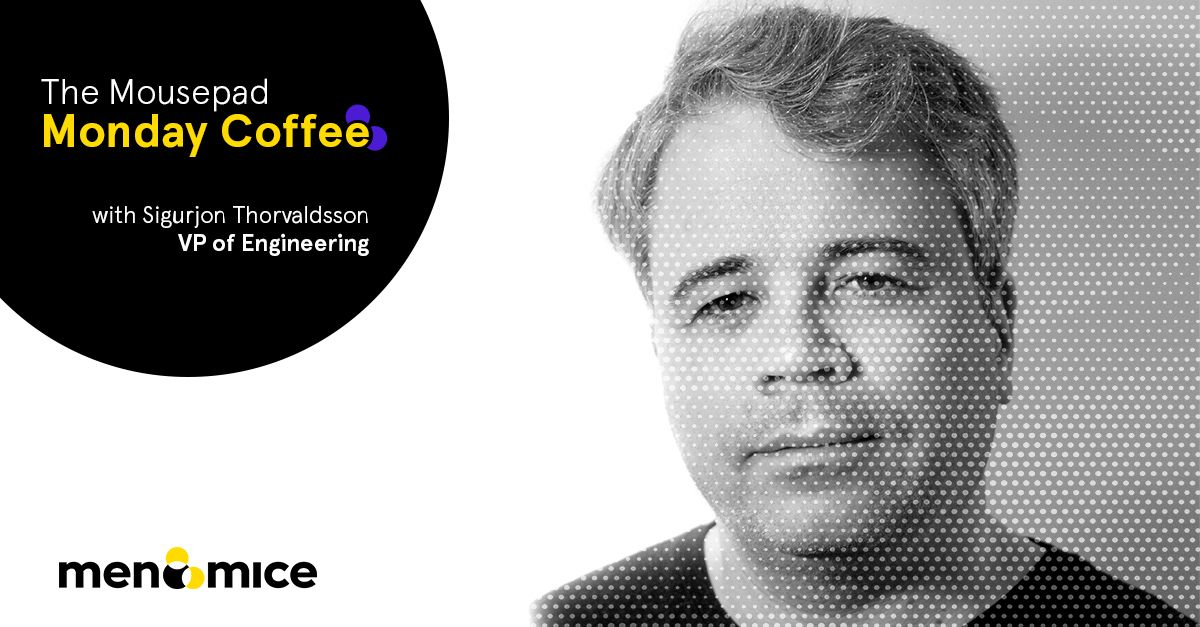 What you do at Men&Mice and how long have you been working here?  
This coming September I'll mark my nine-year anniversary of working at Men&Mice. I was a developer for many years, mainly on the backend services. I've been in my current position as the VP of Engineering for two years which means I do less programming and more overseeing, planning and other tasks needed to help my growing team of developers do their magic. But I'm still a techie at heart.
We have a wonderful team. You might think that nine years is a long time but compared to some of my colleagues, I haven't been here that long. I think this is because the projects we're working on are interesting and diverse, and the company culture is great.
Our team now is really fast-growing. We're always open to receive applications from good candidates. It doesn't matter if they've just graduated or been working in the industry for 20 years — each new colleague brings something new and unique to the table. Most of the people who join us have little knowledge about our specialist area of network management. It's okay, because we provide them with training and learning opportunities.
Describe Men&Mice in three words.
Fun. Challenging. Professional.
What is the most satisfying part of what you do?
I really enjoy it when we release new versions of Micetro, our unified DNS, DHCP and IP address management orchestration software, to our customers, after the team has worked hard on developing great new features. We're always adding more functionality to make it easier and safer for our customers to manage their DDI resources. For example, one of the things we're focusing on this year is to migrate the Men&Mice Management Console to an improved web interface.
I do what I do because I love developing software, but it is also really inspiring that we are building a superb, sustainable product that delivers substantial value to our customers.
Before we all had to work from home because of the pandemic, we had a much-loved tradition of offering ice cream to all of our staff on the release day. The Icelandic word for ice is "ís" so everyone really looked forward to the "Release Ís" day. Once my kids came to visit me at work, and when they saw the ice cream machine in the kitchen, they thought I had the best job ever! They're right. Men&Mice is a great place to work.
What does the term 'sustainable networking' mean to you?
For me it's about adapting to a customer's current environment and needs as they change and not having to replace the entire infrastructure every few years unless it suits the user.
Tell us an interesting fact about you.  
When I'm not spending time with my family, my main hobby is fly fishing for trout. In the winter time I do quite a bit of fly tying. It can be quite relaxing, especially after spending the day in front of a computer.
Learn more about Men&Mice: https://menandmice.com/about-us