Large enterprises and MSPs have a lot in common in that they're often managing several lines of business and have multiple teams helping with this effort. Modern DDI solutions can help reduce risk and increase margins, giving customers and IT teams better experiences all around.
1. The case for IP migrations
Whether you're on-boarding a new customer or acquiring a new company, IP migrations take a lot of planning, tracking, and troubleshooting. A modern DDI solution can be your single source of truth for understanding what you're already using, applying identity information to IP ranges and addresses, and tracking what's already been migrated. As a bonus, you'll be automatically documenting your IP information in the same tool that you're using to create, modify, and delete changes and have a recorded history of everything you've done in one place.
2. Flexibility for multi-tenant implementations
If you're using an SDN solution to create multi-tenancy and perhaps using VRFs or another solution for network segmentation between customers or lines of business, you may just have some overlapping address spaces. Everyone wants that 10.0.0.0 network! Sustainable DDI software will allow you to use one solution to maintain multiple overlapping address spaces. In the case you don't use overlapping address spaces, please refer to item 1 in this list!

3. Give customers the ability to manage their own DDIaaS
Okay, I just made up DDIaaS, but there's no reason why you can't offer DDI-as-a-Service as another line item in offerings to your customers whether they're paying customers or just other business units. Perhaps they want to manage their own internal DNS or make their own DHCP reservations? Just use the APIs in conjunction with access controls to give them their own self-service portal. They get the ability to manage what they want to, and you still get visibility and a recorded history of the larger picture.
4. Work with customers of all sizes
Managing disparate customers can be difficult if every network has its own configuration and its own tools. Even when networks look the same, there may be just a couple or a couple hundred DDI services you might be dealing with. It can take hours to track down a simple A record, modify it, and then watch to make sure that modification is replicated everywhere it needs to be. Use a DDI solution to search for any DNS, DHCP, or IP object you might be looking for and find it in seconds. Then make the change in one place and feel confident that those changes have been replicated everywhere on-premises or in the cloud.

5. Lifecycle Management Matters
Cleaning things up isn't always the most fun thing to do, but it's absolutely necessary, especially when it means reclaiming IP space or ensuring you don't have domain names in your DNS that your customers aren't paying for anymore. Automating that cleanup when you're sunsetting a service affects your bottom line as well as keeping your operations as simple as possible. Responsive and modern APIs will enable you to do that. If your APIs are taking minutes or even 15-20 seconds to return information on one IP, they're taking too long. Make sure to ask about the responsiveness of APIs before you buy!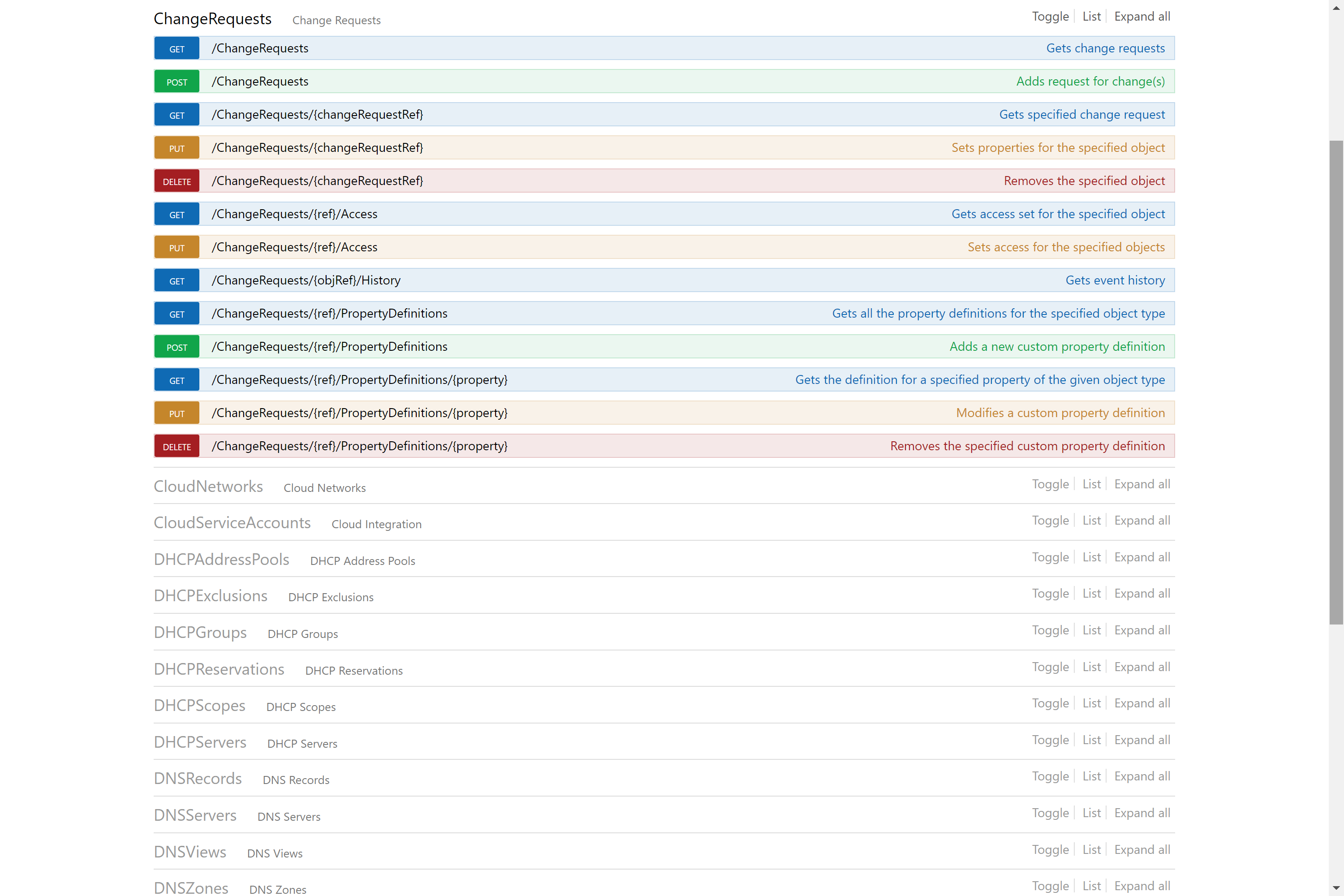 Sustainable QoL - Quality of Life
Simplify operations by using a DDI solution which allows you to easily import your DDI information, automates processes, and can help you remediate simple tasks so you can concentrate on the important things.
If you're interested in a personalized demo on how Micetro can help you, reach out any time!