This week Men&Mice received a prestigious award, recognized for our accomplishments in innovation.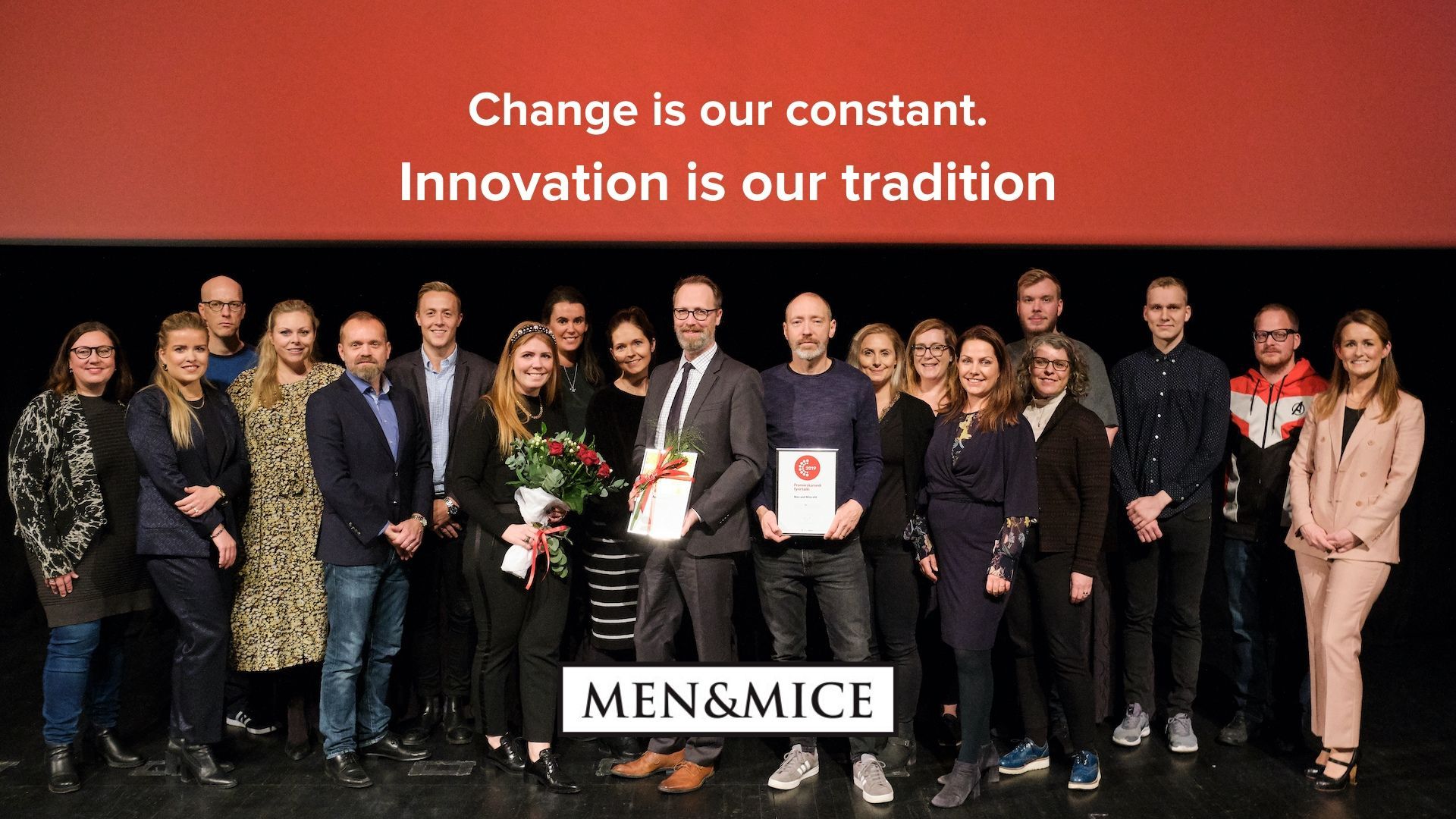 That doesn't happen often to the likes of us. We're nearly 30 years old.
Except it's the perfect way to describe who we are.
Change is everyone's constant
As network connectivity became a commodity, pressure grew on our customers managing those networks. Hunger for IP addresses has never been stronger. And companies need DNS and DHCP to manage and support them.
Change is all over the IP infrastructure landscape, and businesses have to rethink their network strategies.
That's where we come in.
Innovation is our tradition
"Nothing endures but change." (Heraclitus)
There's good reason we chose this quote to display on our home page. Our job at Men&Mice is, and always has been, to anticipate changes and solve challenges for businesses.
But we are responsible for enabling change. We do not force it. We position ourselves to be ready when our customers arrive at an inflection point. We did it when they moved from on-prem to multi-prem, from local to cloud, and now from cloud to multi-cloud.
And we're working to make the next change as smooth as it can be.
(Digital) transformation is (y)our future
Benefit and cost always balance themselves out.
Digital transformation, be it migrating from on-prem to hybrid or multi-cloud or enabling IoT and BYOD practices within the company, come with clear benefits but often muddled and runaway costs. Men&Mice helps companies see and manage those costs as clearly as the resulting benefits are.
The Men&Mice Suite allows for transparency and optimization over any network at any scale. But as an overlay solution Men&Mice doesn't change the way you run your network: we change the way you see it. No mandatory (and expensive) appliances. No required architecture. We want to make sure you have the freedom to run your networks from wherever you, or they, are.
With this award under our belt and the long-standing mandate to innovate, we invite you to try the Men&Mice Suite for free. Because being recognized is a great thing, but we have a job to do: changing the way you see your networks.