DNS Records
Domain Name System (DNS) Records are contained within DNS zones. They provide the information about a particular domain to ease communication and often help with security.
What is a DNS Record?
Domain NameSystem (DNS) records come in several different types that will provide certain information aboutDNSzones. DNS records make it possible for other protocols to work which results in capabilities like users not having to memorize IP addresses, emails being sent to the correct servers, and even information such as the email address of the DNS administrator.
Each DNS record type is just a little different, but most will contain the record name, sometimes referred to as DNS name which is usually what's typed in on say a browser to get to a destination. Records may also contain information like Time-to-Live or TTL, Priority, target, or information that will validate a record or zone.
Every zone will have at least a few DNS records. Usually a host record, or A record, will be present for every DNS zone.
How to view DNS Records
There are several ways to find the information contained within DNS records to find information about a zone. This all depends on the tools that you are using.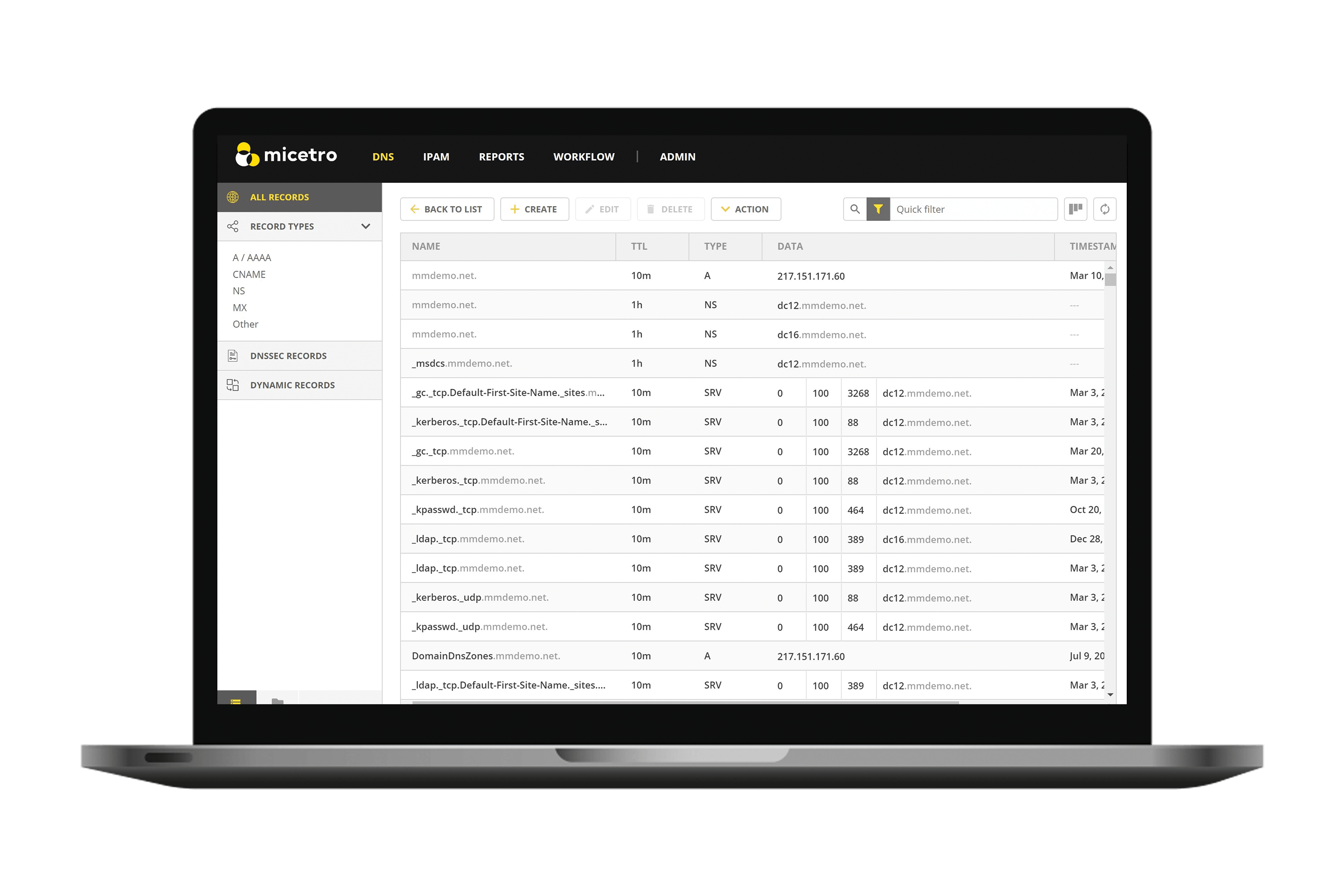 Finding information on DNS records in zones you admin
The View History component of a DDI network management solution allows you to audit any changes made to your DNS zones in a central location. This is very important as this can be very difficult to do with native tools and nearly impossible to keep track of in a multi-vendor DDI environment.
General DNS lookups and queries
If you are looking to find information about a zone that you don't own, you can use multiple command line or browser based tools such as dig or nslookup.
DIG - a command for querying DNS servers for information contained within DNS records. For example you can query broadly by typing 'dig example.com' but other switches may be added to narrow down the search to particular types of records. DIG is used commonly in the command line, but there are several browser based DIG tools out there as well.
NSLOOKUP- another command that queriesDNS serversfor information. There are several switches which also may be used to narrow down the search. For example: 'nslookup -type=ns example.com' will return information from the NS records contained within a zone.