AWS IPAM
Your IP footprint defines your digital edge, and AWS (Amazon Web Services) is not an isolated island; it requires integration. Organizations have many sites and assets spread across physical and virtual locations. Both private and public clouds require IP reachability to ensure everything plays happily together. You may use the native AWS IPAM (IP Address Management) for AWS assets, but this service does not cover your whole organizational IP space, nor can it integrate or orchestrate with outside services
Managing your entire IP footprint requires more functional IP address management tools, ones that can see the forest from the trees. A DDI (DNS, DHCP, and IPAM) solution with a smart IP management tool at its core must be able to gain visibility of more than just your user edge. It must be able to see campus, core, and disparate cloud services too. Office users and autonomous agents rely on WAN and LAN networks, data centers, and a host of other locations, depending on the industry. So how many IPAMs should you manage, and which one is your single Source of Truth (SoT)?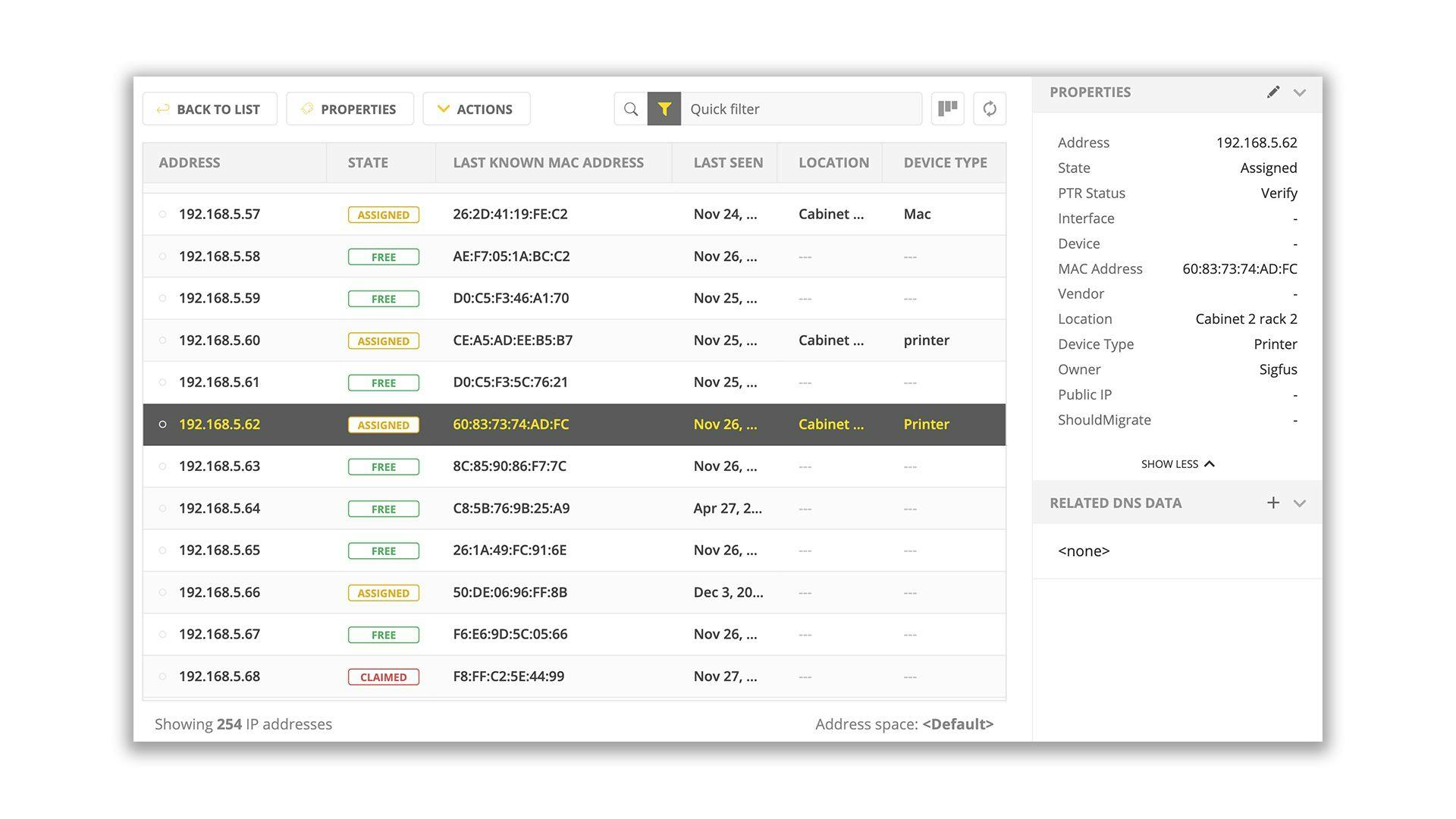 IP address tracking for cloud IPAM
Your IPAM should integrate with more than just AWS and the AWS IPAM. It should have native support for other cloud platforms and DNS providers such as; Akamai, Microsoft Azure, Openstack, NS1, and Dyn etc. Organizational IP footprints rarely begin and end in a single cloud, and the challenges of IP planning go beyond design and architectural issues, becoming operational and security concerns. As such, IPAM solutions serve multiple functions, not just IP lookup and IP address tracking, but are an integral virtual asset management hub for DNS, DHCP, operations, and security. With increasing amounts of ephemeral containers and servers, IPv6 management for both DNS and DHCP becomes even more crucial for automated cloud and data center services.
Whether it's cloud, on-premises, SaaS (Software as a Service), or PaaS (Platform as a Service), when velocity increases, so too does the potential for friction. Cloud services are built for automated and API-driven interactions. Service delivery is instantaneous. So, to get you and your teams moving faster and more fluidly, your IPAM's operational readiness should also keep pace. Don't let stale data degrade trust. Unify your understanding and keep collaboration fresh and frictionless.